Welcome to 28°-50° by Night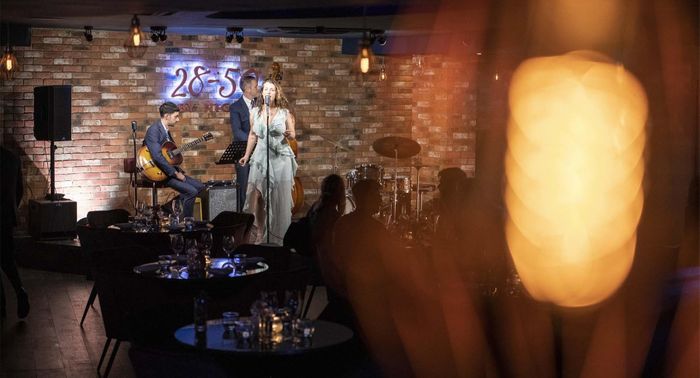 We are delighted to introduce you to our newest addition to the 28°-50° family, 28°-50° by Night, situated next to our esteemed Marylebone restaurant. It delivers the same exceptional food, wine and high quality service that you'd expect from us, but with the twist of live jazz every night. Dixieland, trad jazz, blues, swing and stomp from some of London's most well known Jazz musicians.
If 28°-50° took wine service to a new level, 28°-50° by Night takes it a step further. Boasting live jazz and blues music until 2am and late-night dining, this is the ideal spot to toast in the weekend or enjoy a mid-week escape. Our modern European A La Carte menu is served until 1am, so whether you fancy some light bites or a classic steak, you can relax and soak in the vibrant jazz music all evening as you dine.
We also offer an impressive wine menu and award-winning 'Collectors' List' of fine wines. Our talented and enthusiastic sommeliers are always at hand ready to offer you the perfect pairing to complement your meal as you enjoy the buzz of the club.
The elegant oak and dark velvet furnishings give a nod to the signature 28°-50° style, but the intimate underground atmosphere and live band add a touch of decadence, reminiscent of the 1920s jazz scene. If you want to dip away from the stir of modern city life for a relaxed night of great food, wine and music, our passionate and friendly staff are ready to welcome you.
28-50 Wine Workshop & Kitchen | Restaurant & Wine Bar In London | Marylebone (2850bynight.co.uk)