Tomorrow's VA giveaway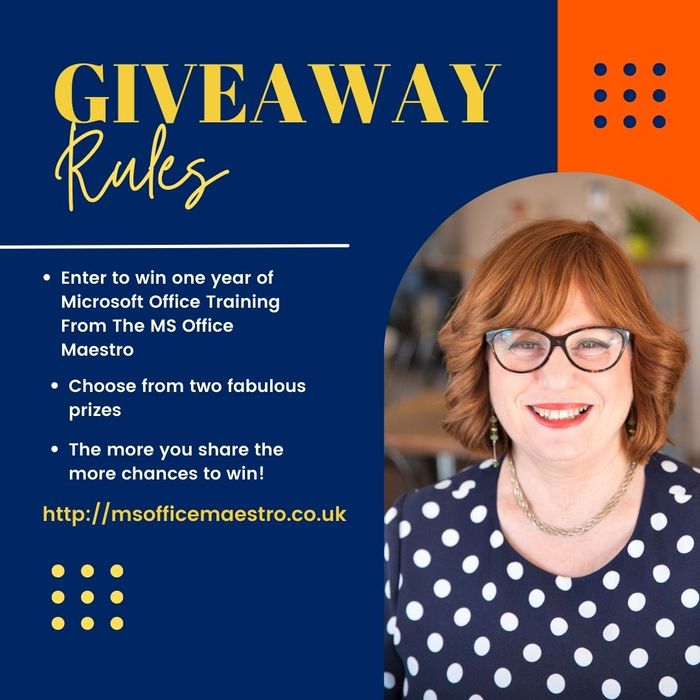 Here at MSOfficeMaestro and tomorrow's VA we have nominated 2022 as The Year of The Assistant!
To celebrate the launch of my new program - Microsoft Office Mastery for The Savvy Assistant I am delighted to announce a Giveaway.
One lucky winner can choose from one of two amazing prizes.
Choice one - Access to The HUB - otherwise known as The Full Monty from tomorrow's VA. Packed full of step by step tutorials on all things Office. Value £750
Choice two - One year of access to my new program - Microsoft Office Mastery for the Savvy Assistant when it launches in the spring. Value £997
This program is brand new being recorded using Windows 11 and the most up to date version of Microsoft 365.
There are also 4 runners up prizes of individual courses from tomorrow's VA. You choose!
Share the Giveaway to be in with more chances to win.
And do please share - the more entries the better!