10 Nov 2021
Today's Workplace Tech Conference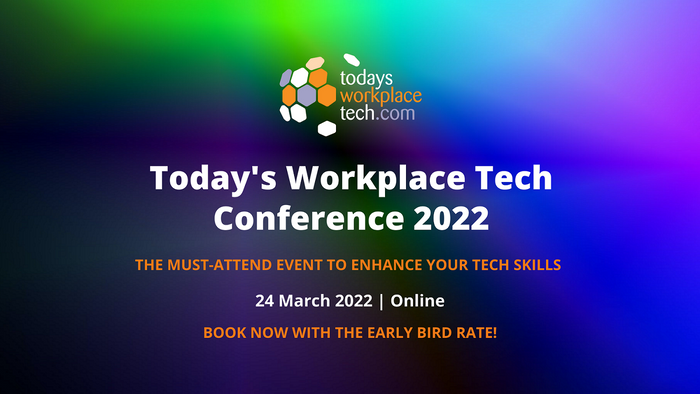 Enhance your tech skills | Optimise your performance | Be outstanding in your role
Today's PA has teamed up with technology trainers from around the world and launched Today's Workplace Tech Conference – the must-attend online event for business support professionals.
What is Today's Workplace Tech Conference?
24 hours of live streamed content with recordings available afterwards
13 technology experts from around the world
We'll cover most popular workplace apps including MS Office (Outlook, Word, PowerPoint, Excel, SharePoint, OneNote), Gmail, Asana, Zoom, Canva, LinkedIn and more
Our goal is to help you boost your productivity and optimise your performance
And most important - the guaranteed "side effect" – reduced stress levels and greater job satisfaction
And it's affordable!
With the Early Bird Rate you get 24 hours of invaluable content for only £99 (or even less with group tickets).