Three Venues Join Unique Venues of London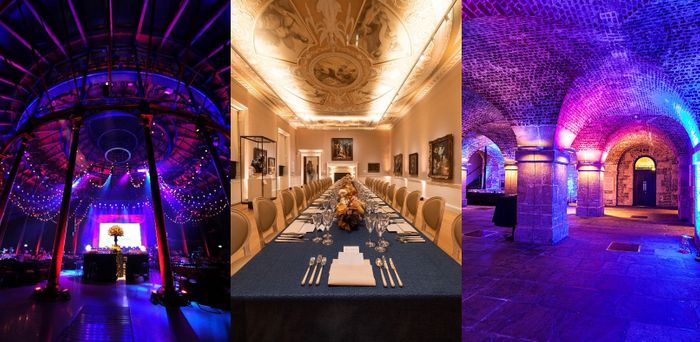 Unique Venues of London (UVL) is delighted to announce that St Martin in the Fields, the Roundhouse and The Courtauld Gallery have all joined its collection of dynamic events spaces in the capital this autumn.
In the heart of London, overlooking Trafalgar Square, St Martin-in-the-Fields is a unique venue for meetings, conferences and social occasions. The stunning historic buildings have been enhanced by contemporary design, and with delicious in-house catering and a dedicated events team, your event is sure to be memorable.
From Victorian beginnings as a steam-engine repair shed, to the legendary music venue we know and love today, the Roundhouse is steeped in cultural history. Available for private and corporate hire, the Roundhouse is the perfect venue to create the ultimate event.
Home to one of the greatest art collections in the UK and located in the historical setting of Somerset House, private venue hire at The Courtauld provides the unique opportunity to host your guests amongst iconic works by Manet, Degas, Monet, van Gogh, Gauguin, and Cézanne, amongst other remarkable Impressionist and Post-Impressionist paintings.
Lisa Hatswell, Managing Director, Unique Venues of London - "We are delighted to be welcoming three amazing venues to our collection of over 70 unique venues within the capital. For over 29 years we have been helping to unlock exceptional spaces in iconic, heritage and contemporary locations for all types of events large or small. Each venue has its own unique character, but all share a passion for excellence in events and hospitality."
Visit the Unique Venues of London stand (70) at The PA Show, Canary Wharf and hear more about St Martin in the Fields, the Roundhouse and The Courtauld and the other amazing venues, Unique Venues of London has to offer.
Details of all venues can be found throughout their website www.uniquevenuesoflondon.co.uk