09 Feb 2021
The PA Show 2021 announces NEW DATES of 22-23 June 2021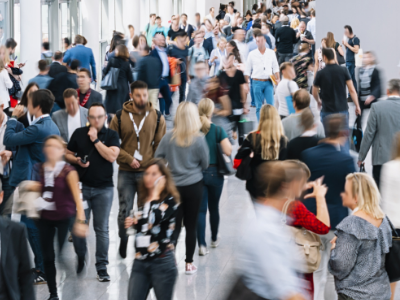 With the vaccine roll out now gaining positive momentum, the new dates offer us more time for the impact of the vaccine to be realised to allow us to return to an even better event experience whilst still prioritising the safety of our attendees and exhibiting partners. This also means that stakeholders can register to attend the event with confidence that they can attend The PA Show as a Covid-safe environment.
Sam Cande, Event Director, explains, "The number of visitor and delegate registrations are up by 65% year on year, showing us that the community is looking forward to meeting in person, and The PA Show is excited about continuing to support your learning and career development".
"We have worked hard this year to create some community extension channels which utilise digital platforms to keep our audience informed, connected and engaged but it's important to us that the heart of the brand will run as a live show as soon as it can."
"The support and flexibility of all our exhibitors, sponsors, Advisory Board and partners is forever valued and we will remain transparent and nimble as we navigate back to 'live' with you."
Registration and enquiries
Register here for your FREE delegate pass to access the presentations and exhibition. Your delegate badge will give you access to selected conference sessions and training, premium suppliers on the exhibition floor, and the chance to expand your network - via both the networking app and onsite in a Covid-safe environment.
Alternatively you can supercharge your experience by registering for your full conference pass at 30% off - with our lowest price now held until 26 February.
For exhibition sales enquiries, get in touch here.
Covid-19 statement
The health and safety of our visitors is of paramount importance and we will be introducing a rigorous programme of measures through the event to sure ensure our attendees feel safe and comfortable. We are implementing new and existing partnerships and collaborations to implement maximum safety. Ultimately, exhibitions have the benefit of being strategically organised with data insight from previous iterations, meaning we are best placed to bring together our industry safely.