20 Oct 2021
The Mini MBA for Senior & Executive Assistants Programme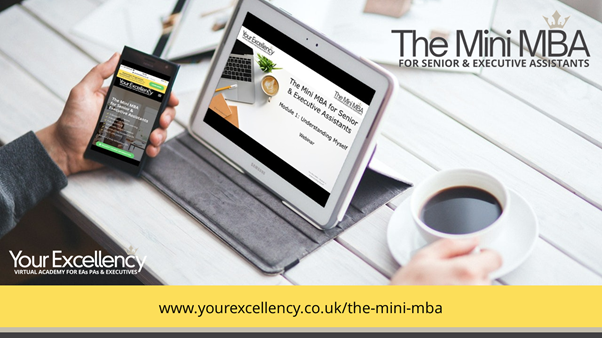 Are you considering the next step in your learning journey?
Want to boost your career and grow in confidence?

Keen to combine strategy, finance, marketing and leadership know-how to become truly exceptional?
The Mini MBA for Senior & Executive Assistants Programme from PA Show Partner Your Excellency Limited has just 4 places available for their November cohort intake.

Since it's launch at the beginning of the year, this groundbreaking, accredited Programme has sold out each month and has been called "a game changer" for the profession.

There are some inspirational Learner Stories to watch on Your Excellency's You Tube channel and a Frequently Asked Questions page on Your Excellency's website.

Lead trainer, Malcolm Taylor, can be contacted via email malcolm@yourexcellency.co.uk or phone 07824 619125.