Strictly Recruitment - Job Opportunity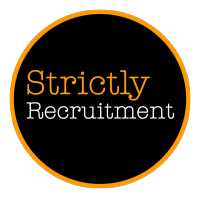 The recruitment boom is showing no signs of letting up and it is still a hugely exciting time for PAs and Secretaries looking for a new challenge. Here at Strictly, we have an unprecedented amount of live jobs and are always on hand to offer any advice and tips that you need. Whether that's CV advice, interview preparation or just a general natter about the recruitment market; please feel free to get in touch.

The long lead up to Christmas is upon us, and the job market is showing no signs of slowing down as we approach what is traditionally the busiest time of the year. If you are looking for that amazing new role, give us a shout to discuss your options. In the meantime, here is our hot job of the week below:

We are proud to announce that Strictly have been instructed by one of the UK's consumer websites to assist them with an amazing PA / Secretarial vacancy.
The website provides millions of users with free, independent, editorially led information. The goal for everyone working in the business is simple – they are dedicated to helping people get the best products, cutting bills and fighting hard for financial justice for all. They attract 15million users to the website every month and their weekly email is full of exclusive deals, tricks and guides, all aimed at helping people make the most of life!

But what really makes this organisation stand-out from the crowd is their Editorial Code, which lies at the heart of everything they do. Regardless of your role in the business, it's everybody's job to champion the consumer - and that makes them such a unique, exciting and rewarding place to work.

What's the role?
Team Assistant / PA to join the Editorial team in their incredible West End office on a hybrid basis, providing organisational and administrative support to the Editor-in-Chief and the senior leadership team, and working with wider editorial teams on key projects and team activities.

A key element of the role is supporting the team with diary management and other admin tasks such as taking notes in meetings and maintaining rotas and team information, and planning team events such as awaydays. Strong organisational skills is a must, plus the ability to build effective working relationships with people at all levels of the organisation.
You'll also be supporting teams working on editorial projects like their ground-breaking new App, helping with tasks such as managing content planning and updating databases, so developing an understanding of their editorial approach will be important, as will attention to detail and accuracy.

Essential skills:
• Excellent organisational skills with exceptional attention to detail.
• Ability to build effective working relationships with team members at all levels.
• Experience of working with Outlook/Teams or similar work management systems .
• Proven ability to work to deadlines/targets.
• A flexible and adaptable approach, with a desire to learn and grow.
• Good written and verbal communication skills.
• Operational experience including effective time management & prioritisation skills.

Nice to have:
• Interest in personal finance or consumer issues.
• Interest in editorial or journalistic content.

If you are inspired by the sound of this opportunity then this might just be the right next step for you!
Contact Strictly Recruitment here