16 Aug 2023
Strategic PA Network Awards 2023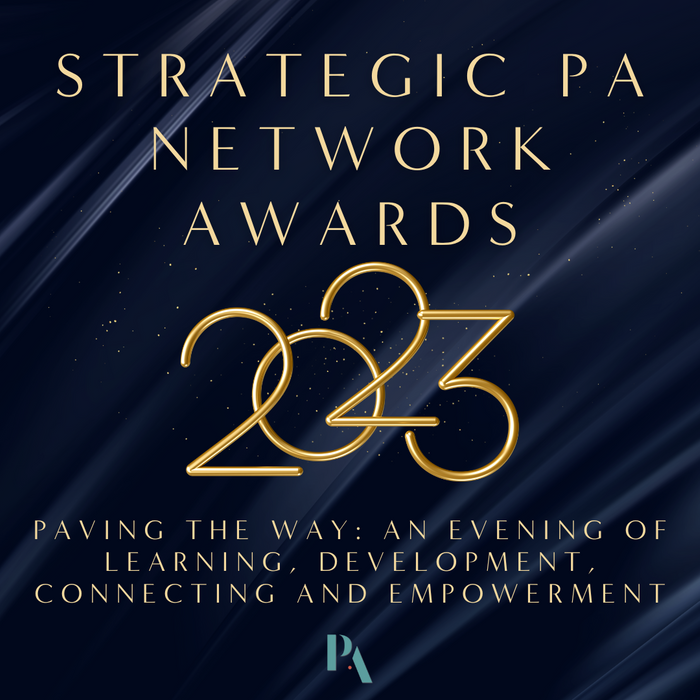 Paving The Way: An evening of Learning, Development, Connecting and Empowerment
Strategic PA Network are excited to host their third annual Awards evening with a theme that will inspire, excite, and motivate all those that attend.
They will be recognising and celebrating the Strategic PA Network Awards throughout the evening, giving everyone an opportunity to applaud those Assistants nominated and together celebrate their success. It is all about supporting one another, empowering each other, and learning from each other and our amazing speakers.
Tickets are on sale now for an early bird offer of £35 + VAT! This includes a welcome reception with our supplier partners, three keynote speeches from some amazing thought leaders, a two-course buffet and the Awards presentation.
They also have the fantastic Paul Pennant doing an afternoon session '60 Microsoft Tips and Tricks in 60 Minutes' which is going to be really great! A ticket for Paul's session is £35 + VAT or you can come to both Paul's session and the Awards for only £60 + VAT!
It will be a great opportunity to network and meet other Assistants in the local area; Strategic PA Network would love to have you join them and promise it to be a great afternoon and evening!
The link to buy your ticket is here.