STAYCITY OPENS FLAGSHIP PROPERTY IN DUBLIN AND ANNOUNCES £30M LOAN FACILITY FROM OAKNORTH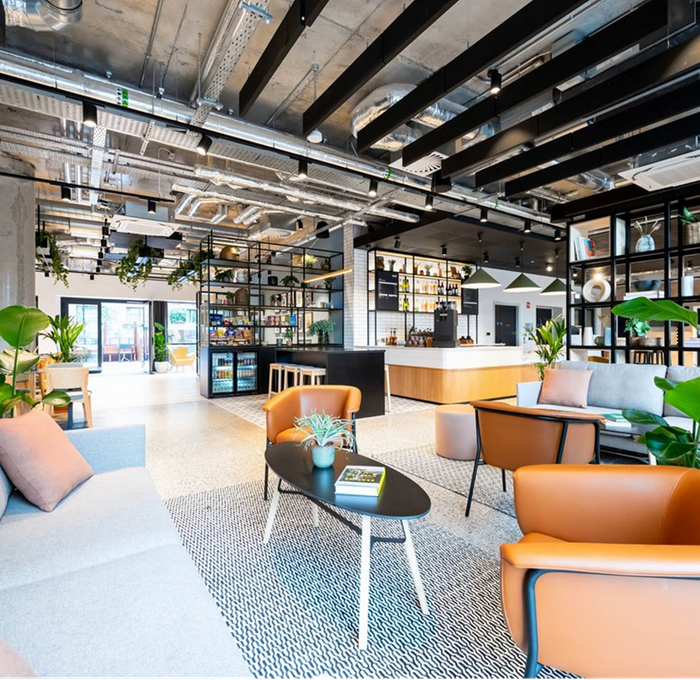 THURSDAY 15th SEPTEMBER 2022, DUBLIN: Fast-expanding aparthotel operator Staycity Group has opened its seventh property in Dublin, giving it nearly 1,200 apartments in its home city. At the same time the company has announced a five-year £30m loan facility from OakNorth Bank, the UK bank powered by OakNorth, and further facilities if required.
The Europe-wide operator has undergone a period of prolific expansion over the past two years, opening 2,700 self-catering apartments across its Staycity Aparthotels and Wilde Aparthotels brands the most recent of which is its new flagship in Dublin's Little Mary Street, the largest of its 32 European properties to date with 340 studio and one-bed apartments. Staycity's growth in Dublin has created some 300 jobs across its four new sites, as well as in its head office in the city centre.
"Dublin City Centre completes our current phase of openings in Dublin and we're delighted to be able to offer our guests a great choice of properties across the city," said Staycity Group CEO and co-founder Tom Walsh. "Dublin is immensely important to us and its fantastic to see the growing popularity of the city as a destination for both leisure and increasingly returning business travellers."
The new backing from OakNorth Bank sees the conversion of a £15m COVID support loan granted in 2020 become a regular loan facility on the back of Staycity's like-for-like RevPAR (rooms revenue per available room) and operating margins now ahead of 2019 levels together with healthy bookings into the final trading quarter of 2022. This robust performance leaves Staycity with around €55m of liquidity and an expectation of being debt-free in three years. Further contingency has also been provided by ISIF, the Ireland Strategic Investment Fund, which has extended Staycity's credit facility from €20m to €30m for five years if required.
"Staycity is going into 2023 in a strong position with trading this year having surpassed our expectations," said Walsh. "Our sales have been driven by leisure recovery and growth through our corporate channels. We are also pleased that our guest scores across both brands are very high. Looking forward, we're cautious as all businesses are facing a number of macro economic threats including high levels of inflation, rising energy costs and the on-going impact of the war in Ukraine. With
these new OakNorth and ISIF facilities in place we have contingency plans if the economy moves into recession. We are immensely proud and grateful for the on-going support and recognition we have from these two institutions."
About Staycity
Award-winning, Dublin-based Staycity Group is one of Europe's leading aparthotel operators with a growing estate of nearly 6,000 apartments across 32 locations including: Berlin, Birmingham, Bordeaux, Dublin, Edinburgh, Frankfurt, Heidelberg, Liverpool, London, Lyon, Manchester, Marseille, Paris, Venice and York. Further expansion will see Staycity operate over 18,000 apartments by 2028.
Staycity was established in 2004 by CEO Tom Walsh and his brother Ger specialising in quality short and long-term aparthotel lettings in prime city locations. The properties are in key European cities and are popular with both business and leisure travellers. Staycity operates under the Staycity Aparthotels and Wilde Aparthotels by Staycity brands. The aparthotels have 24-hour reception and most have a Staycafé selling drinks, snacks and breakfasts, a guest lounge, gym and guest parking.
This year Staycity Group won the Best Operator Award (71+ units) for its Wilde Aparthotels by Staycity, London Paddington, in the Serviced Apartment News Awards as well as being shortlisted for Best Use of Social Media and Best Operator. In January 2022 the company won the Global Partner of the Year Award in the 3SIXTY Global Awards, recognising excellent service delivery with a strong emphasis on guest satisfaction.
Staycity was also shortlisted in the Serviced Apartment Provider category of this year's prestigious Business Travel Awards Europe while its Manchester St Peter's Square property was awarded the Newcomer of the Year title in the City of Manchester Business Awards. www.staycity.com.
Press contact for further information or photography:
Linda Pettit, Tilburstow Media Partners,
Tel: +44 13 4283 2866 / Mob: +44 79 7378 9853
Linda@tilburstowmedia.co.uk