Sponsor Spotlight - Harrods Corporate Service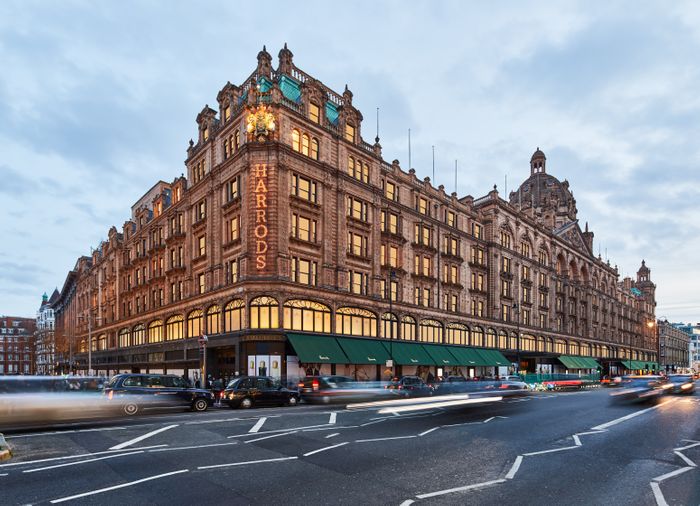 Creative. Engaging. Personal.
What you gift and how you gift it makes a statement.
Harrods Corporate Service offer creative business gift solutions to complement your brand.
From tech start-ups to renowned corporations, whatever the size of your company, brief or budget, the moment you contact us we match you with one of our dedicated account managers who are experts in helping businesses communicate, celebrate milstones, motivate and reward.
Harrods Corporate Service account managers have first-hand access to some of the most exclusive products and services in the world from every department across the renowned Knightsbridge store from the famous Food Halls to Beauty, Technology, Fine Jewellary to Fashion. At Harrods, discovering the distinctly different is second nature.
Harrods Corporate Service is conversant with cultural etiquette in the international markets, immersed in all major celebrations from Eid and Ramadan to Easter and Chinese New Year.
Most gifts can be personalised. Engraving, embossing, monogramming - if we can put your stamp on it, we will. Or if you want to give your clients or colleagues the ultimate in personalisation, gift cards throw open the doors of Harrods.
We can also arrange a thoroughly British welcome gift for any international guests arriving for a trip or conference, or we can send a taste of Britishness abroad. The choices are endless, and of course, the famous Harrods hamper always delivers.
Beautifully wrapped with personal messaging, gifts can be delivered within the U.K and Internationally.
CONTACT US
Contact one of our dedicated account
managers at
corporate.service@harrods.com