SecsintheCity Publishes 2022 Salary Survey Report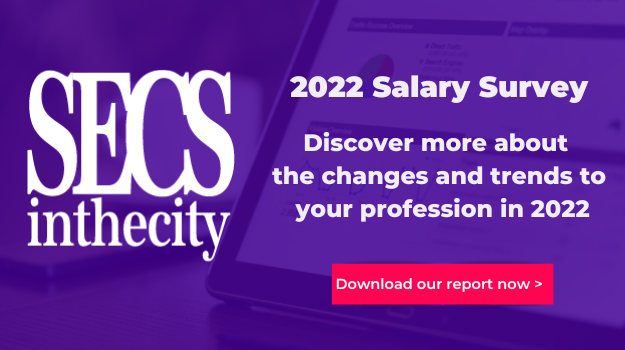 SecsintheCity has published its 2022 Salary Survey Report, shining a light on salaries, bonuses and benefits – and the real picture of post-pandemic employment
In Early 2022, SecsintheCity set out to understand how the last 12 months have impacted the working lives of business support professionals. The survey was conducted with over 1,000 respondents, made up of EAs, PAs, Office Managers and more, exploring the shifts and shortfalls across a range of industries.
Responses to the survey showed that the industry is starting to return to normal after a turbulent two years caused by Covid-19.
Key report findings saw that:
44% of survey respondents received a pay rise in 2022 (up 63% from last year)
54% of our audience earned a bonus in 2022 (up from 38% last year)
49% of respondents now work for multiple managers
The highest earners have more than ten years in their field, taking home an average of £44,307 per annum in 2022
63% of respondents stated that they feel secure in their present position
Despite these positive changes, the industry is still experiencing some setbacks. Individuals who support three people now earn around £6,000 less than those who work with just one. And despite evolving employee priorities, just 14% of respondents have hybrid working options, 12% work remotely and 1% can access childcare benefits.
Download your free copy of SecsintheCity's Salary Survey Report to benchmark your salary and discover the key trends shaping the business support profession.