SecsintheCity Launches Annual PA of the Year Awards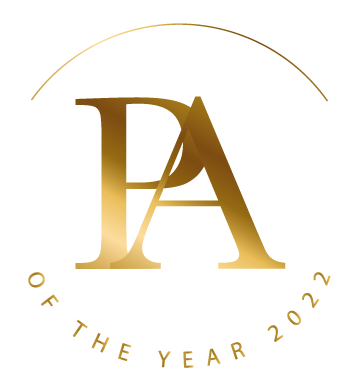 The UK's only dedicated business support job board SecsintheCity has just opened nominations for its annual PA of the Year Awards. If you're a PA, EA, Legal PA, or Office Manager, you could be the winner of one of these momentous accolades.
Nominations are now open for the 2022 PA of the Year Awards, an annual celebration of the essential support provided by Personal and Executive Assistants to the businesses and individuals they work for.
PA of the Year Award nominations will close on Friday 2nd September, after which our judging panel will interview a shortlist of finalists to select a winner in each of the following categories:
PA of the Year
Legal PA of the Year
Office Manager of the Year
Suzanna Tait, Chief Executive of TAY Associates and judge of the Awards, says she is proud to be "championing brilliant personal assistants, but with the traditional 'office' workplace changing immeasurably over the past two years, it's more important than ever to recognise the talents of those supporting executives through one of the most challenging times in business history."
Why nominate for the PA of the Year Awards 2022?
Winning a PA of the Year Award is the ultimate recognition of your hard work and achievements as a business support professional.
Sarah-Jayne Makin, a PA to the CEO of SYSTRA Ltd, and winner of the PA of the Year Award in 2021, said "In addition to an Awards ceremony and the chance to win the ultimate career accolade, a range of fantastic prizes will be up for grabs for our winners."
So, what are you waiting for? Nominate yourself or a colleague today or visit SecsintheCity to find out more about the PA of the Year Awards.
For further information about the PA of the Year Awards, please contact Rosie Keighley on rosie.keighley@reachwork.com.