22 Nov 2021
Paultons Park, the UK's number one family theme park, is exhibiting at the ExCel PA Show in 2022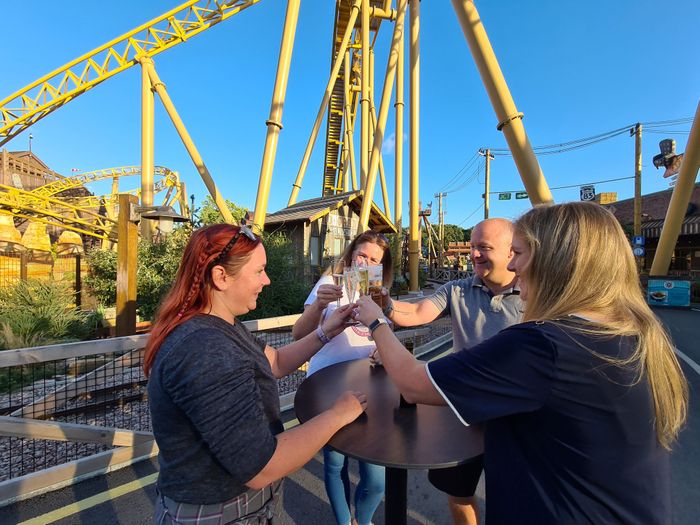 Paultons Park, the UK's number one family theme park, is exhibiting at the ExCel PA Show in 2022. It's an inspired choice for businesses looking for a fresh, vibrant approach to corporate entertainment, in an exciting setting where work and play go hand in hand.
The multi-award winning 140-acre park, on the edge of the New Forest in Hampshire, is a perfect pick-me-up for stressed out employees, offering a creative and stimulating environment for a wide variety of corporate needs. Packages are available for 10-500 delegates, with prices from £31.95 per person.
There's a host of highly customisable options available, from 'Meeting & Conference' packages, an 'Alternative Christmas Do' and even a 'Strictly Fun' option, if the focus is purely on providing employees or corporate guests with an unforgettable play day to recharge their batteries. Exclusive ride hire is also available on selected dates.
Paultons' Corporate Away Days allow businesses to create their chosen mix of work and pleasure, rewarding delegates with the opportunity to experience the thrills and excitement of a destination recently named by Tripadvisor as one of the world's top ten theme parks.
As you'd expect from a leading family-focused attraction, Paultons Park also offers Corporate Family Day packages, enabling delegates to bring children and partners along to enjoy the magic of over eighty rides and attractions, five themed lands, acres of peaceful gardens, and educational animal exhibits from across the world.
Paultons Park has a variety of exciting function spaces on site, coupled with extensive free parking and a convenient location just off Junction 2 of the M27. A state-of-the-art 4D Cinema seats up to 150 delegates, and there's a great choice of food on offer from the Route 83 Restaurant, or dining vouchers to allow guests to take their pick from a variety of themed restaurants and quality takeaway outlets across the park.
Visit the Paultons Park stand at the 2022 PA Show to create a corporate experience that's guaranteed to leave delegates with smiles on their faces – and wanting to come back next year for more!
Paultons Park The UK's Favourite Family Theme Park