The PA Way expands!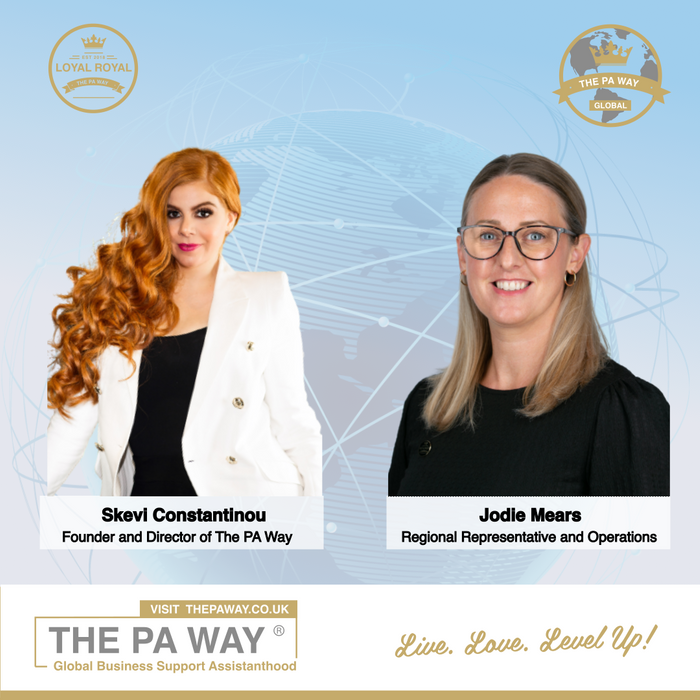 An exciting new chapter for The PA Way who are expanding further with their multi award-winning, signature membership Loyal Royal, which is a global platform for Assistants and Business Support Professionals.
As part of their expansion plans, Jodie Mears has been appointed as Regional Representative and Global Business Operations, which will support The PA Way community with professional and personal development.
The PA Way said "We are really excited to be welcoming Jodie as part of our wider team to help with our expansion plans where we can level up collectively as one AssistantHood! Jodie is a Loyal Royal and truly encompasses our mission and vision to recognise, reward, and celebrate our profession globally"
Jodie is supporting Skevi Constantinou, Founder and Director of The PA Way, by additionally holding 'meet-up mixers' for members primarily in Surrey, Sussex and London. The PA Way are exhibiting at PA Show Canary Wharf which will be followed by an after-party social at the Tower Suites Hotel by Blue Orchid on Wednesday 2nd November.
Tickets for the event can be purchased at: https://www.eventbrite.co.uk/e/the-pa-way-meet-up-mixer-london-tickets-399936971247
Further details on Loyal Royal membership can be found at www.thepaway.co.uk