30 Aug 2023
PA Life Hits New Highs with Record Memberships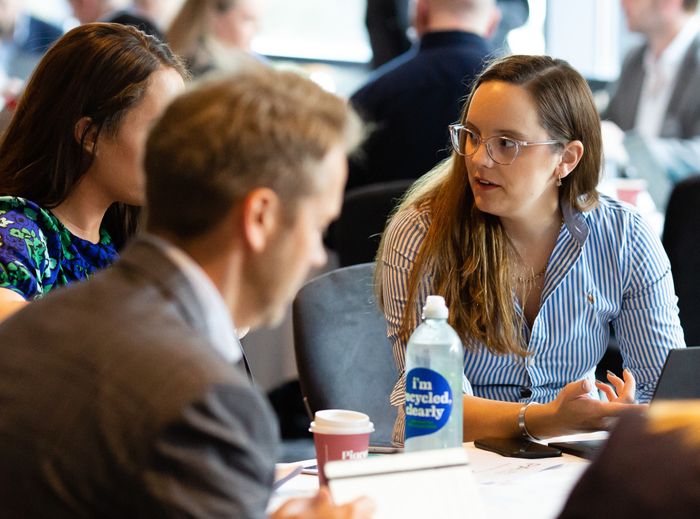 PA life has plenty to shout about as we mark great milestones - the PA Life Club has reached the 600 member mark; our Mentoring Programme reports brilliant feedback from participants, our Meet Up calendar fills up with more overnight FAM trips to exciting destinations and our flagship event for Senior Assistants, the PA Life Summit, celebrates its 15th anniversary. The all day event on September 14th. Includes a fantastic programme of expert seminars, one-to-one meetings, networking, lunch, a new Wellness Area and an after party. And it's free for delegates to attend, but hurry if you want to secure a place.
We have been busy at the Club lately. 30 of our members were treated to truly magical Harry Potter and the Cursed Child Part One and Two, with a lovely dinner between the two shows. We are also headed over to Tottenham Hotspur Stadium for an activity packed afternoon on September 7th. and our overnight showcase trips to see the best venues and attractions this autumn include Portsmouth with MEET Beyond London, De Vere Cotswold Water Park and Emirates Old Trafford. And there are plenty more added to our upcoming events diary. As always, we advise booking your place early as places are limited and reserved to our Club members. If you are not a member yet you can now sign up for free at palife.co.uk
There's been a lot of activity behind the scenes too, with our Mentoring Programme in full swing. Mentor and Mentee pairs have embarked on their learning and development. Member can apply at any time by emailing us at editorial@palife.co.uk.
PA Life Club has also expanded its partner network and will be working more closely with other notable PA networks and professional bodies such as the Global PA Network, Manchester PA Network, Institute of Administrative Management (IAM) to name but a few. We are excited to be sharing invitations to our each other's events and help to spread the word about special offerings such as the excellent education programmes, the way we already do for the courses provided by Your Excellency.
PA LIFE MAGAZINE
Look out for our autumn print issue which will be out on October 5th. We will be running special features on all things Christmas – from venues to gifting to entertainment – and Corporate Hospitality, as well as our regular Career Development, How To and Wellbeing content.
Limited advertising space is still available – please contact Lucy at l.gallivan@forumevents.co.uk
Keep an eye on our great articles and news to help Assistants in their roles as these are added to palife.co.uk daily.