11 Jan 2023
New edition to the London Locke portfolio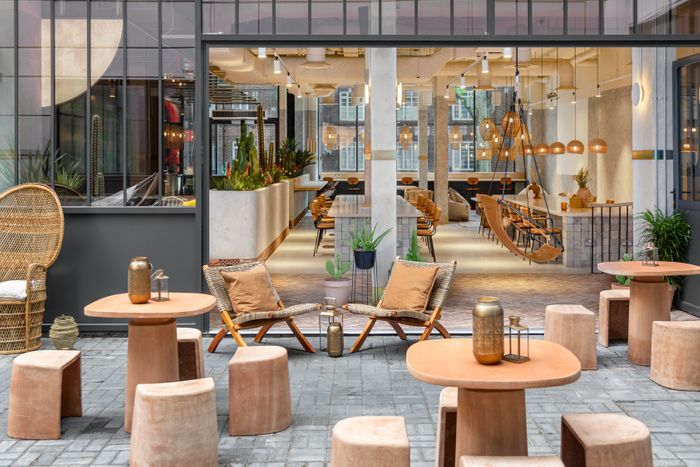 In July 2023 we are welcoming a new addition to the London Locke portfolio - Ember Locke.
Ember Locke will be Locke's first venture into West London, located in Kensington. With 121 units, a mixture of Studio and One Bedroom Open Plan apartments with a retrofuture, eclectic feel, contrasting with the original Victorian façade dating back to 1882 and leafy residential streets all around. A quiet, distinctive space in the heart of London, the property will include an additional 15 apartments of our sister brand, Cove, within the upper floors of the building. To top it off, guests will be provided with restaurant, bar and gym facilities on-site.
Ember Locke is guaranteed to embody the same unique design and energy our returning travelers have grown to love and new explorers are sure to be blown away by.
We are looking forward to welcoming visitors so if you are interested, please contact us on london.sales@lockeliving.com.