The Mini MBA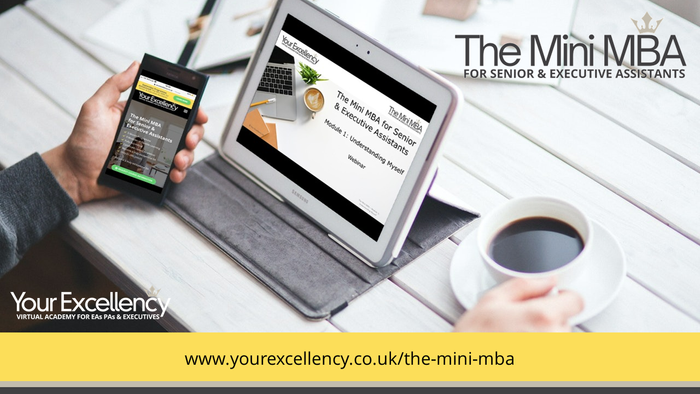 If you're considering the next step in your learning journey and want to combine strategic thinking, leadership know-how and financial awareness to become truly exceptional, check out The Mini MBA for Senior & Executive Assistants Programme from our partners, Your Excellency Limited. Bookings are now being taken for the June Cohort (commencing on 24th June 2022).
Since launch in January 2021, every Cohort of this industry-first Programme has sold out and Your Excellency continue to receive high acclaim from their learners and Graduates. Check out the Learner Success Stories page here.
Your Excellency have added an online booking and payment facility to their website here. and you can contact Co-Founder & Director lindsay@yourexcellency.co.uk for more details.