MBN Events - Sportsman's Christmas Lunch - Friday 9th December 2022 12:00 - 4:00pm at The Brewery. London EC1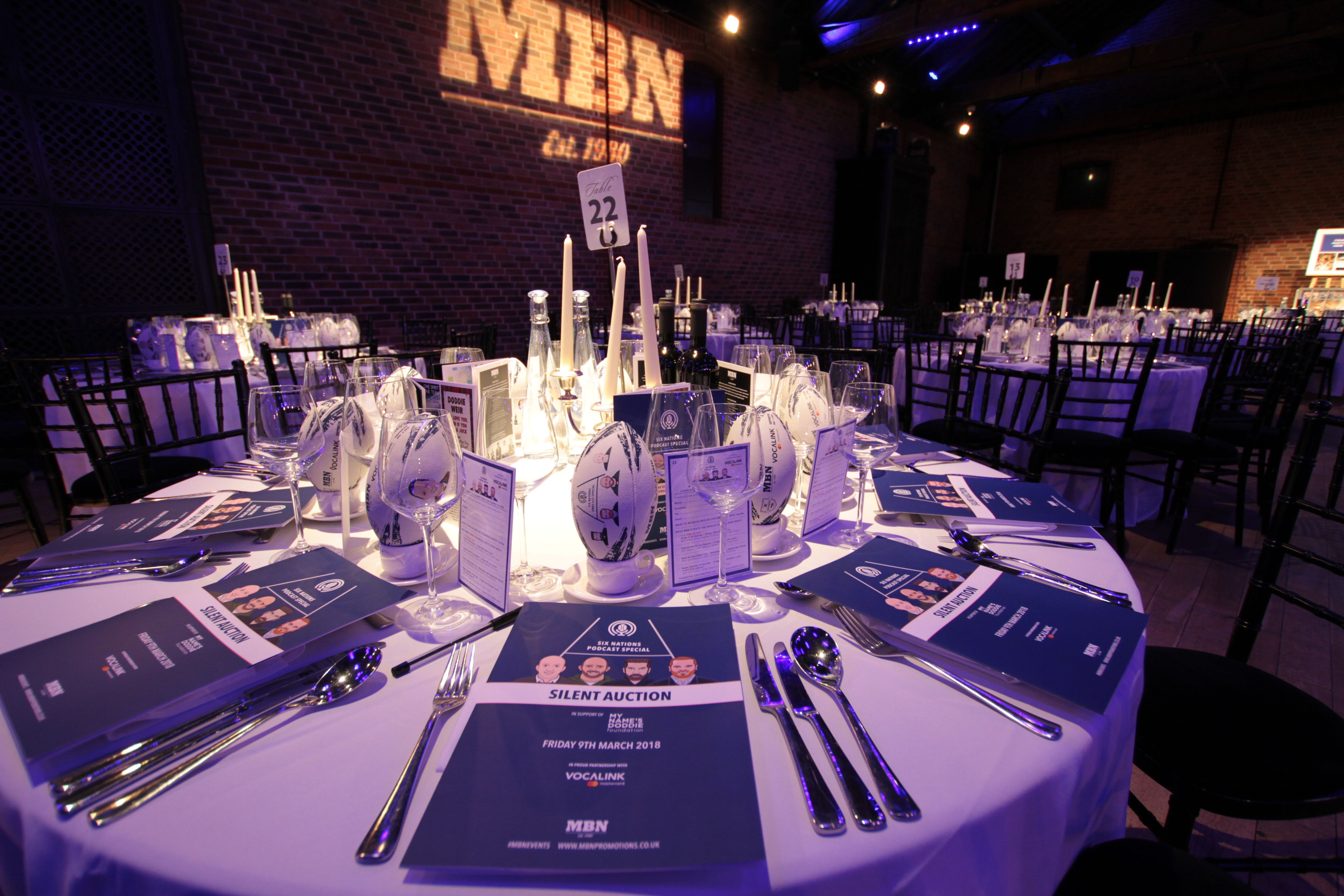 PA Show attendees can enjoy an exclusive 10% discount for bookings at our Christmas Lunch event extravaganza. Perfect for those of you still looking for client or staff entertainment ideas during the festive period.
Whether you're avoiding all things festive or already have your tree up, there's no denying it, those sleigh bells are on their way! Which means it's time to get your Christmas celebrations sorted, and we've got just the ticket!
Bringing the world's biggest sports stars to the very best UK sporting lunches & dinners. MBN Events boast over 35 years of excellence in events. The Sportsman's Christmas Lunch is perfectly situated in the heart of the city and attracts delighted returning guests year after year through it's blend of unique MBN festive frivolity, star name appearances and fabulous food and drink.
The 2022 Sportsman's Christmas Lunch boasts it's most stellar line up yet, with Eddie Jones (Head Coach, England Rugby), Ronnie O'Sullivan (Snooker World Champion) and Joe Calzaghe (Undefeated former World Boxing Champion). The event is simply unmissable for any sports enthusiasts.
MBN Events Video Content: https://www.youtube.com/watch?v=S-hUxN6Ckpw
As a thank you to those within the PA Show community, we are offering an exclusive booking offer. Contact mikegodfrey@saracens.net quoting 'PASHOW OFFER 2022' for your 10% discount and a free bucket of beer for your guests.
The last few tables remain for this must attend Christmas city event so act fast!