26 Jan 2023
Make your workflows simple with Colyer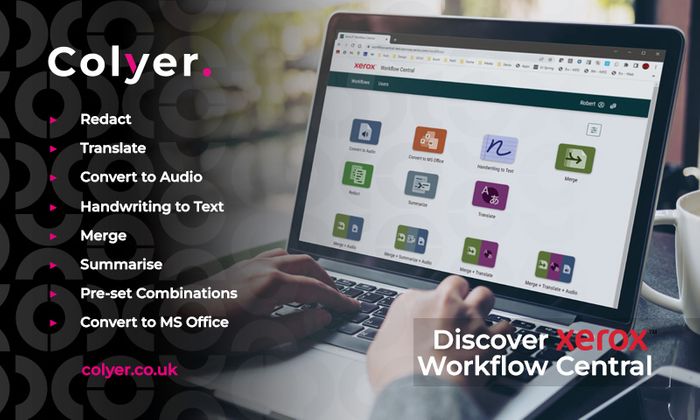 The workplace has changed, and whilst hybrid working is here to stay, remaining secure, and productive from any location is now more achievable than ever.
Through cloud-based apps, Xerox Workflow Central allows you to improve workflows, especially documents that require redaction, file conversions, translation, or multiple documents to be merged and summarised. All are achievable via touchless printing from your copier or an app on your smart device.
Your office printer can do much more than just print, copy, and scan.
Using Workflow Central cloud-based apps it will make your workflows simple. It really is the perfect 'office assistant'.
Visit Colyer at stand D26P for a demonstration to see which applications will deliver the perfect solution for your specific business needs.