25 Mar 2021
Jodie Mears FInstAM, Senior Administration Assistant on training, wellbeing and working from home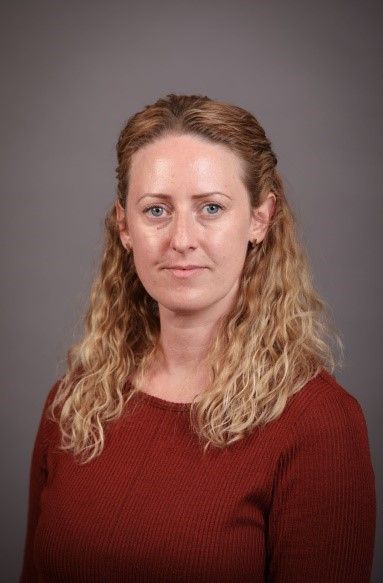 Tell us a bit about yourself: Who do you work for? What does your role entail? How long have you been there?

I am a working mother of three children who has a lot of ambition, ideas and enjoys supporting people. I am also a Fellow member of the I.A.M (Institute of Administration Management) & Loyal Royal Member of the PA Way.

I have been working in high level service support roles, PA, EA, Team Assistant etc for over 19 years and have even been a Website Entrepreneur and Beauty Therapist!
I have been working for Collins Aerospace since 2012 where I started as a temporary Receptionist. A few mergers and department changes later I am still here working as a Senior Administration Assistant/PA, to the In-Flight Connectivity Solutions Lead & Wider Team and more recently was appointed as Local Ethics & Compliance Officer. I also sit on the wellness committee, delivering our health promotion initiative alongside my Manager, as well as the internal events team lead member.
What are your greatest challenges in your role?
My main challenges are coordinating with people's time, while working from home this past year and managing my own priorities when a lot of my work is reactive and ad hoc. No two weeks are the same and it certainly isn't repetitive.
What kind of training have you received and do you find It has helped you with your job? Personal or skills training?

I have had all of the basic MS office and google suite training along the way and in recent years I have completed The Executive PA Diploma & Business Administration (Incl. Project Management), Creative Thinking, Commercial Awareness, Creating Compelling Documents etc to name a few. I also take it upon myself to keep my CPD points up to date each year with the I.A.M This all helps me connect with the business language I am exposed to in meetings and helps me understand more. I also undertake any personal/self development I can even if it is in the form of reading books, listening to podcasts or webinars in my own time.

How do you think the role has changed over the last year?
First of all I have gone from a full time office based role to 100% virtual/home based assistant which has been challenging as I am a people person who loves to see others and talk. The role has changed in terms of every single conversation (formal or informal) requires a meeting via Zoom and the differences in colleagues working hours at home sometimes makes this challenging to coordinate.
What kind of budgetary responsibility do you have?
Where is your greatest expenditure? I don't have any budget responsibility other than occasionally negotiating good rates with wellbeing partners to deliver workshops and seminars for us.

What are the key areas that your job focuses on? i.e. organising events, business travel, marketing etc?

I would say a mixture of organising team building events as well as wellness related events, attending regular meetings, being reactive and finding swift answers, raising purchase requisitions, coding and checking invoices against original orders and reporting on gaps.
Pre-covid - a lot of international business travel, expenses, visas and coordinating schedules and trade shows. My new bolt on responsibility as Local Ethics & Compliance Officer also focuses on a lot of meetings, policy reading, listening to people with issues, working with senior leadership and delivering training.

What advice would you give to other assistants when it comes to doing your job well?

Whilst putting your Manager/Team/Executive first, don't forget you and your wellbeing and don't be afraid to set boundaries whilst still getting your job done. Be organised and proactive as much as you can but don't beat yourself up when things get messy, bad times pass. "choose to challenge and choose to smash through them".

What does the PA Show mean to you? And what are you most looking forward to?

The PA Show gives me enormous professional satisfaction, to know there are others just like me who share the same passion and job role who wish to elevate themselves and in turn, their organisations, to learn more and do more through the power of networking, discussing ideas, listening to keynote speakers and world class trainers.
It truly feels like a one stop shop across 2 days to really grasp the many different aspects of the office administration world. I am most looking forward to seeing hundreds of eager office professionals seeking the same common goal of learning and doing more and to actually just see people (other than the check out staff at the supermarket, after the year we have had) and to meet my fellow Loyal Royals of The PA Way for the first time!
Jodie is a member of the Advisory Board for The PA Show, to be held on 22-23 June at ExCeL London. Register here for your free pass or supercharge your experience with a full delegate pass.