10 May 2021
Interview with Domus Stay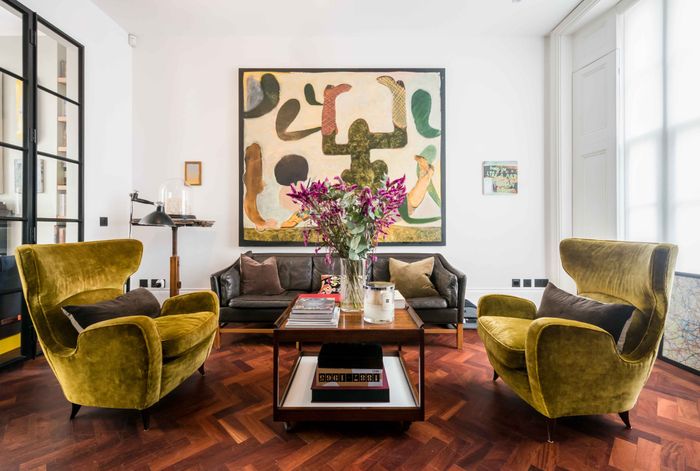 PA Show Event Director Sam Cande talks with Rachel Angell, Chief Operating Officer for Domus Stay
Tell us a bit about Domus Stay and how it got started?
Domus Stay is London's new, one-stop-shop for premium short stays in exceptional private properties, with a standard of care to rival the ultra-luxury hotel experience. Our co-founders are the team behind independent property experts, Domus Nova, and for more than 15 years, they've been trusted with the keys to London's most remarkable homes. So, by building on the long-standing foundations of their valued client relationships, opening the doors to these unique spaces for short stays felt like a natural next step.
How does Domus Stay differ from other companies?
Our difference is our specialist team. People with an eye for detail, a rich hospitality pedigree and a passion for genuine, warm-hearted service. We understand the pressures of our clients' busy lifestyles, and we offer tailored, end-to-end support to make sure everything runs like clockwork. Bookers and guests have a dedicated point of contact handling anything they might need, so they can get on with what matters most to them.
Why is Domus Stay a great accommodation alternative for the assistant community?
At Domus Stay, our friendly and knowledgeable team of experts take the stress and the search-weariness out of the short stay experience, so you can book in complete confidence. We're here to keep everything running smoothly whilst our clients are away from their normal routine. In our self-contained homes and apartments, guests and their families don't just get to live like locals, but they do so safely, privately, and in an environment that feels uplifting and inspirational. And, whatever they might need – from childcare, cars to the office, to personal trainers or simply picking up the dry cleaning – we're here to help.
What are you looking forward to about exhibiting at The PA Show?
This is our first show, and we are so excited to connect with such a fantastic network of professionals. Our clients are at the heart of everything we do – and after a year of zoom calls, we can't wait to meet them in person!
Are you going to have any offers for the attendees and why should they stop by and visit you?
Of course! We'll be giving away two of our exclusive hampers, packed with goodies by the likes of Nyetimber, Bamford and Fortnum & Mason. Please stop by for a chat, and a chance to win!
You can visit Domus Stay at The PA Show 2021 on 22 - 23 June - stand CO6P