Interview with City Pantry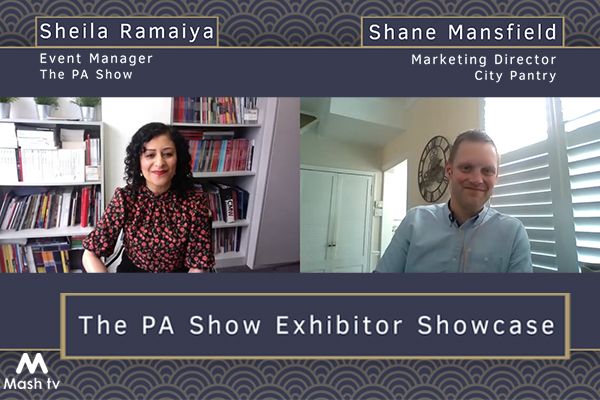 The PA Show Exhibitor Showcase
The doors open for The PA Show 2021 on the new dates of the 1-2 September 2021 with the Executive Support Community once again coming to source new suppliers, learn from the industry superstars and gain career perspective and personal development skills.
One such supplier joining this year as an exhibitor is City Pantry AKA Just Eat for Business. Manager Sheila Ramaiya talks with Marketing Director, Shane Mansfield, as they get set for the show this September.
Check out the video interview here - https://youtu.be/GUzPSGSQdJo
Whether you're working from home or still in the office, City Pantry can bring your teams together, the best way they know how - through delicious food. Come and see them at The PA Show on stand B14P - Just Eat for Business | Corporate Catering & Office Food Delivery (citypantry.com)
Registration and enquiries
Register here for your FREE delegate pass to access the presentations and exhibition. Your delegate badge will give you access to selected conference sessions and training, premium suppliers on the exhibition floor, and the chance to expand your network - via both the networking app and onsite in a Covid-safe environment.
Alternatively, you can supercharge your experience by registering for your full conference pass.
For exhibition sales enquiries, get in touch here.
Covid-19 statement
The health and safety of our visitors is of paramount importance and we will be introducing a rigorous programme of measures through the event to sure ensure our attendees feel safe and comfortable. We are implementing new and existing partnerships and collaborations to implement maximum safety. Ultimately, exhibitions have the benefit of being strategically organised with data insight from previous iterations, meaning we are best placed to bring together our industry safely.