21 Sep 2021
ILSPA's Legal Secretaries Diploma Live Online Classes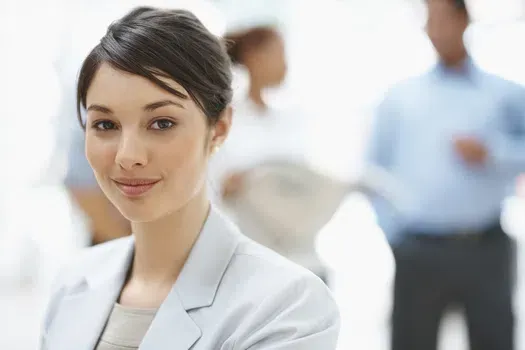 The Institute of Legal Secretaries and PAs are delighted to be offering live online classes, which start on Wednesday 26 January 2022. Online classes have become a very popular form of learning due to the growth of virtual communication during the pandemic.
To celebrate the announcement of our next class, we are offering an early bird discount of £100 to all Students who enrol before the end of October 2021.
The beauty of the live online class option is that you can study our course from the comfort of your own home as well as being taught by one of our tutors. Our online classes enable you to have an interactive experience, where you can communicate with your tutor and be part of a group of Students. Your tutor will provide you with support and encouragement throughout your studies. Students regularly provide feedback on how much they have enjoyed the classes and have found our tutors to be friendly and helpful.
Our online classes are the perfect option for someone who is thinking about studying our distance learning course but doesn't want to miss out on having a tutor. It is also beneficial for those who previously would have been unable to attend a class as they live outside London or are overseas. With the ability to log in to our classes from wherever you are, you have access to a very beneficial and flexible form of study.
The classes will take place one evening a week for 14 weeks. You will not have to physically attend as everything can be accessed online via a link. All you will need is a tablet, laptop or desktop computer. Alongside attending classes, you will need to set aside time to study and complete coursework each week. All the course material and Student resources are available online through our website. There are no examinations for the course. You are assessed through coursework, which consists of multiple-choice achievement tests and practical assessments. As well as receiving support from your tutor, you will be able to contact your Course Assessor for any help you need with your coursework via email or telephone. We will send you their contact details when you enrol.
ILSPA's Legal Secretaries Diploma course is equivalent to a Level 3 qualification. You will learn about the day-to-day tasks of a Legal Secretary, various areas of law, the legal profession and how the court system operates. The course also covers legal terminology, legal document production, how to complete legal forms and how to type professional correspondence.
The units are set out as follows:
Introduction: General Procedures & Legal Terminology
​Unit 1: English Legal System
Unit 2: Law of Contract & Law of Tort
Unit 3: Civil Litigation Practice
Unit 4: Land Law & Conveyancing Practice
Unit 5: Wills, Probate & Administration Practice
Unit 6: Family Law & Practice
You can find further information by viewing our online syllabus.
The legal system is a solid part of our society. We need Lawyers to help us with everyday legal issues and Lawyers need Legal Secretaries to help them with their work. Being part of the legal profession ensures a stable and rewarding career.
ILSPA's Legal Secretaries Diploma course is widely recognised by law firms and legal recruiters. It will provide you with the legal knowledge and practical skills you need to become a competent Legal Secretary. Once gaining our qualification, you will receive a valuable Legal Secretaries Diploma certificate. ILSPA is recommended by the National Careers Service, and is listed as the professional body and training organisation for Legal Secretaries on The Law Society's website.
Whether you are a beginner and want to become a Legal Secretary, or you are an experienced Legal Secretary who wants to gain a formal qualification, our Legal Secretary course is suitable for you. We have a wide range of Students of all ages, many nationalities and varying levels of experience.
If you would like to enrol, we recommend that you do so as soon as possible, as our Diploma course is very popular.
As the professional body for Legal Secretaries and PAs, one of our aims is to provide Students with affordable training. To make the payment of course fees easier, we can set up a payment plan for you. Students receive FREE Membership of the Institute for one year and are able to apply for a TOTUM Student discount card.
For more information, please take a look at ILSPA's website here.
The Institute of Legal Secretaries and PAs (ILSPA) is a professional body who are dedicated to your career every step of the way. Whether you would like to become a Legal Secretary or you would like to advance your Legal Secretary career, they are there to support you through your journey.