13 Sep 2023
Health Travel Announces Exclusive Partnership with Pan Pacific London to Bring Luxury Wellness Retreats into the City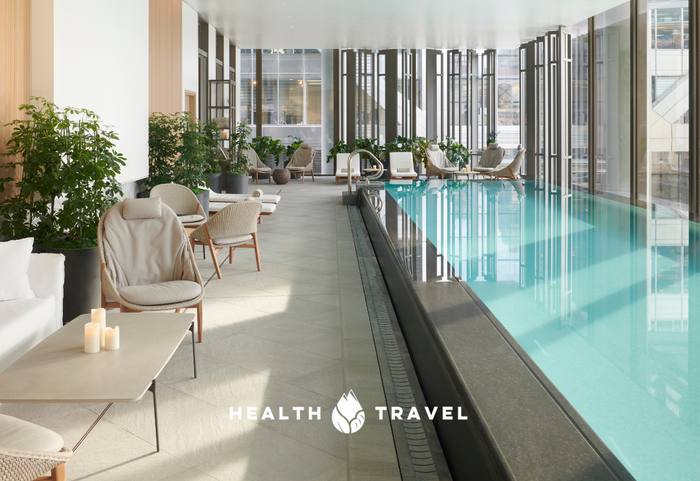 London, UK – Health Travel, a leading international travel agency specializing in multi-day luxury wellness retreats, is thrilled to announce an exclusive partnership with Pan Pacific London. This collaboration aims to meet the burgeoning demand for wellness retreats in the UK, offering two distinct programmes: Luxury Health Check-Up and Luxury Urban Escape.
"We've seen a tremendous demand for wellness retreats in the UK, and our partnership with Pan Pacific London allows us to provide unparalleled experiences right here at home," said Michael Oszmann, Co-founder of Health Travel. "Pan Pacific London's commitment to modern luxury and holistic well-being perfectly aligns with our mission to deliver transformative wellness journeys."
A rising trend among our clientele comprises busy executives who struggle to find the time to dedicate to their health. These new programmes offer an ideal solution, providing an opportunity for leaders in the city to quickly assess and reset their health without requiring a long absence from their professional commitments.
About the Programmes:
Luxury Health Check-Up is a two-night retreat that integrates cutting-edge technology with expert analysis, focusing on physical vitality, joint health, and revitalization. The programme features the innovative TecnoBody® D-Wall system, providing real-time biofeedback and mindful training for long-term joint health.
Luxury Urban Escape offers a harmonious blend of invigorating treatments, revitalizing physical experiences, and serene repose. The crown jewel of this two-night retreat includes the Urban Seasonal Escape, an infrared sauna experience accompanied by enchanting singing bowl harmonies, and a transformative Rythmical Bamboo Massage.
About Health Travel:
Health Travel offers high-end wellness retreats in partnership with the world's leading luxury resorts. In addition to arranging flights and transfers, Health Travel is able to provide a world class concierge service, as a result of the sister brand, Bluebird Travel.
About Pan Pacific London:
Located steps away from the iconic Tower Bridge and the historic Tower of London, Pan Pacific London stands as a testament to modern luxury, offering panoramic views of the skyline and world-class wellness facilities.
For more information or to book your transformative wellness retreat, visit health.travel or get in touch with our wellness experts today.
Press Contact:
Max Ball
Product & Partnerships
max@bluebirdtravel.com