Hay Hampers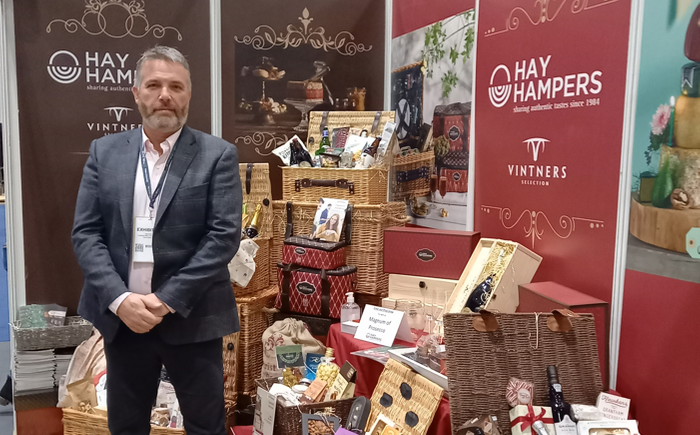 "Hay Hampers were pleased to exhibit again at The PA Show for the first time in two years.
A successful two-day event saw the Hay Hampers team exhibit their range of luxury hampers for the corporate gifting market, focusing on employee wellbeing and events.
'This was my first PA Show, it was a busy two days, and we made some great connections which we will be following up over the next few weeks', commented Alan Potter (Corporate Sales Channel Manager). 'We have a hamper for everyone, and all dietary needs are catered for including Vegan, Gluten-Free, Halal, Vegetarian, and Kosher. We can deliver to multiple addresses or pallet deliveries for bulk orders.' Alan added. We've been providing companies with our corporate gifting service for over 35 years and have gained a wealth of knowledge to pass on to clients. With a curated collection of over 350 hampers, there is a gift for every budget, preference, and occasion.
We look forward to attending future PA Shows to continue our succession and meet more potential customers."
Contact the team on 01476 550420 or email corporatesales@hampers.co.uk to find out about our latest offers and incentives.