Hay Hampers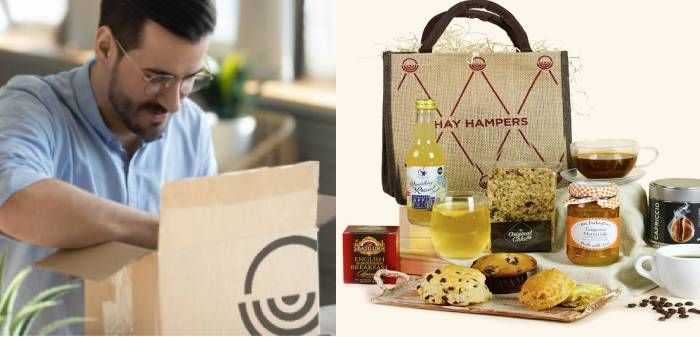 Here at Hay Hampers we are working hard with businesses with their Employee Benefits, Well-Being and Reward programs. In these challenging times employees sometimes need a boost in the workplace to boost their morale which increases productivity. There are many positive outcomes of team celebration. If you don't already regularly celebrate at work, here's what might convince you to start now.
Those who take the time to recognise achievements can reinforce a team's motivation to achieve what they are working towards. It provides a chance to press pause and reflect on progress, success and achievement. A simple "thank you" can go a long way and the feeling of gratitude can fill the air with unity and camaraderie.
Teams who celebrate together take pride in the work they produce and have fun which in turn creates loyalty and a sense of purpose within the business. Celebrations give an opportunity for employees to get to know each other and bring departments together, boosting company morale.
Sometimes the smallest gestures can mean the most to someone. A quick mention in a department meeting or making someone a drink can go a lot further than originally thought. Our Team Breakfast or Afternoon Tea Hampers are perfect for such thank you' s.
What's better than some unexpected quality time? Carve out some time to open one of our sharing hampers for the office or meeting. Our hampers can also be given at the end of a probation period or employment anniversary, why not surprise them with a bottle of champagne or prosecco. It doesn't need to cost the earth to the company, but it will mean so much to the employee.
Visit www.hampers.co.uk or call 01476 550420 for more information