12 Oct 2023
Frilford Heath Golf Club Recognised For Environmental Excellence With Prestigious GEO Certification Award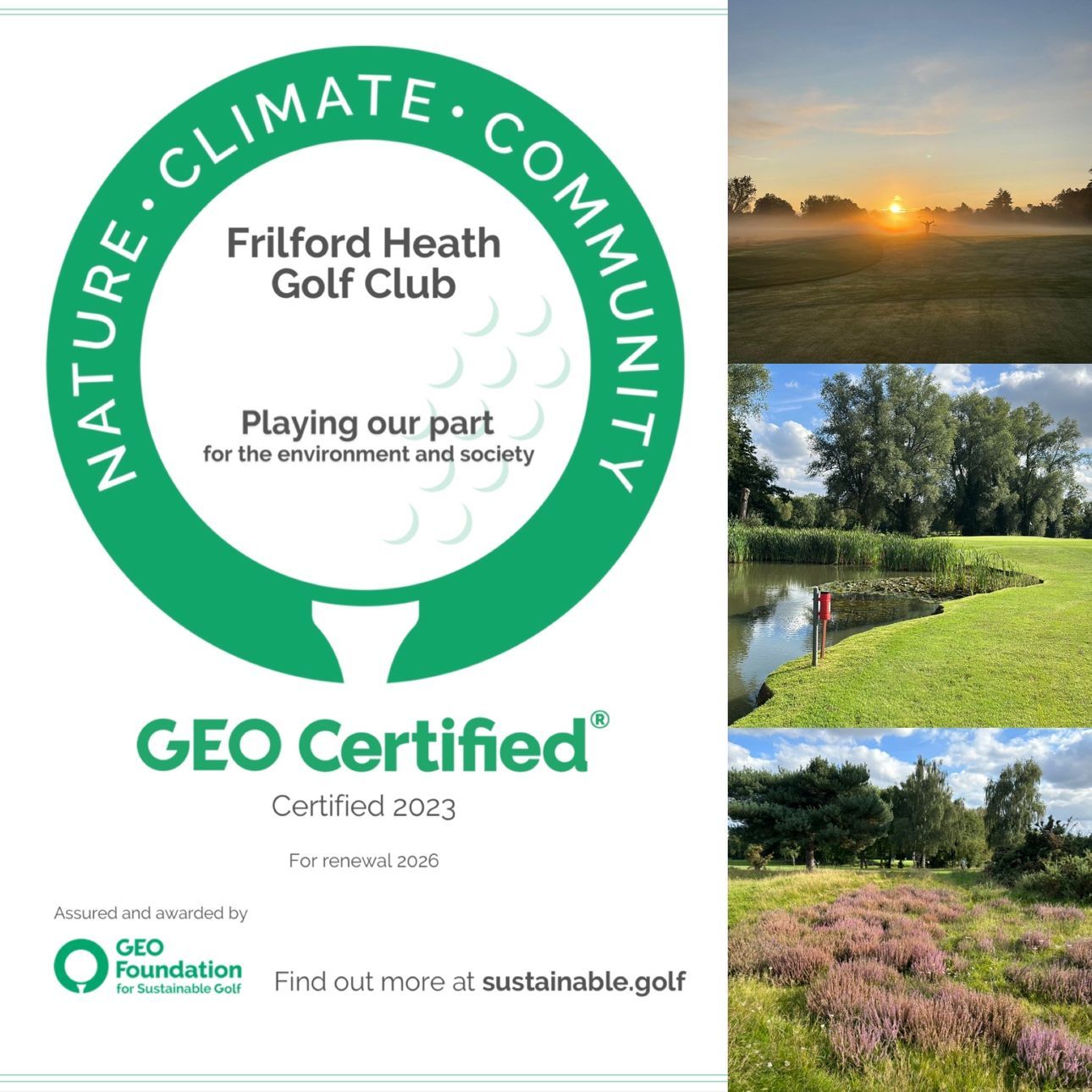 Frilford Heath Golf Club proudly announces its attainment of the prestigious GEO Certification, a remarkable acknowledgement of the club's dedication to environmental
sustainability in golf course management.
This esteemed recognition is bestowed by the Golf Environment Organization (GEO), a global authority in promoting sustainable practices within the golf industry - for more details about the award, visit sustainable.golf.
GEO Certification serves as a testament to Frilford Heath Golf Club's unwavering commitment to fostering environmental stewardship, an ethos deeply ingrained in the club's operations.
Russell Stebbings, Managing Director at Frilford Heath, expresses his enthusiasm, stating; "Receiving the GEO Certification is a testament to our enduring commitment to environmental responsibility. It reflects the hard work and dedication of our entire team in maintaining a golfing environment that is not only challenging but sustainable for future generations." A pivotal force behind this achievement is the exemplary work led by Paul Sheather, Courses & Estates Manager at Frilford Heath, and the dedicated estates team. Their commitment to implementing environmentally friendly practices has played a crucial role in securing this certification. The club's proactive approach to sustainable course management sets a benchmark for golf facilities worldwide.
Commenting on the award, Paul said; "This certification is a reflection of our team's collective effort to integrate sustainable practices into every facet of our course management. It underscores our commitment to delivering an exceptional golfing experience and doing so in harmony with the environment."
Frilford Heath Golf Club stands proudly as a beacon of environmental responsibility and this GEO Certification underscores its commitment to being a leader in sustainable golf.