FREE ebook for Executive & Personal Assistants - 47 pages of free learning for EAs & PAs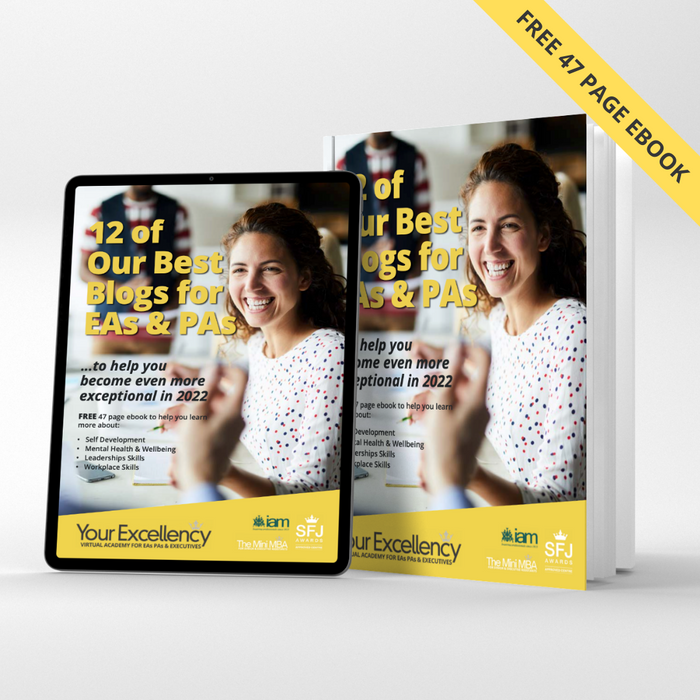 Are you an EA or PA looking to get ahead in 2022?

Our latest ebook is for you! We've assembled our very best blogs from 2021 and packed them into a 47 page FREE ebook. Learn about Wellbeing, Mental Health, Workplace Skills and Strategy. All topics that will help you become an even more exceptional EA or PA in 2022 and beyond.
Grab your free copy below
47 pages of brilliant learning
Our BEST 12 blogs from 2021
Read on your phone, laptop, tablet or e-reader
Interactive PDF for easy reading
Immediate access to start reading straight away