17 Aug 2021
Exhibitor Spotlight - Q-Shoreditch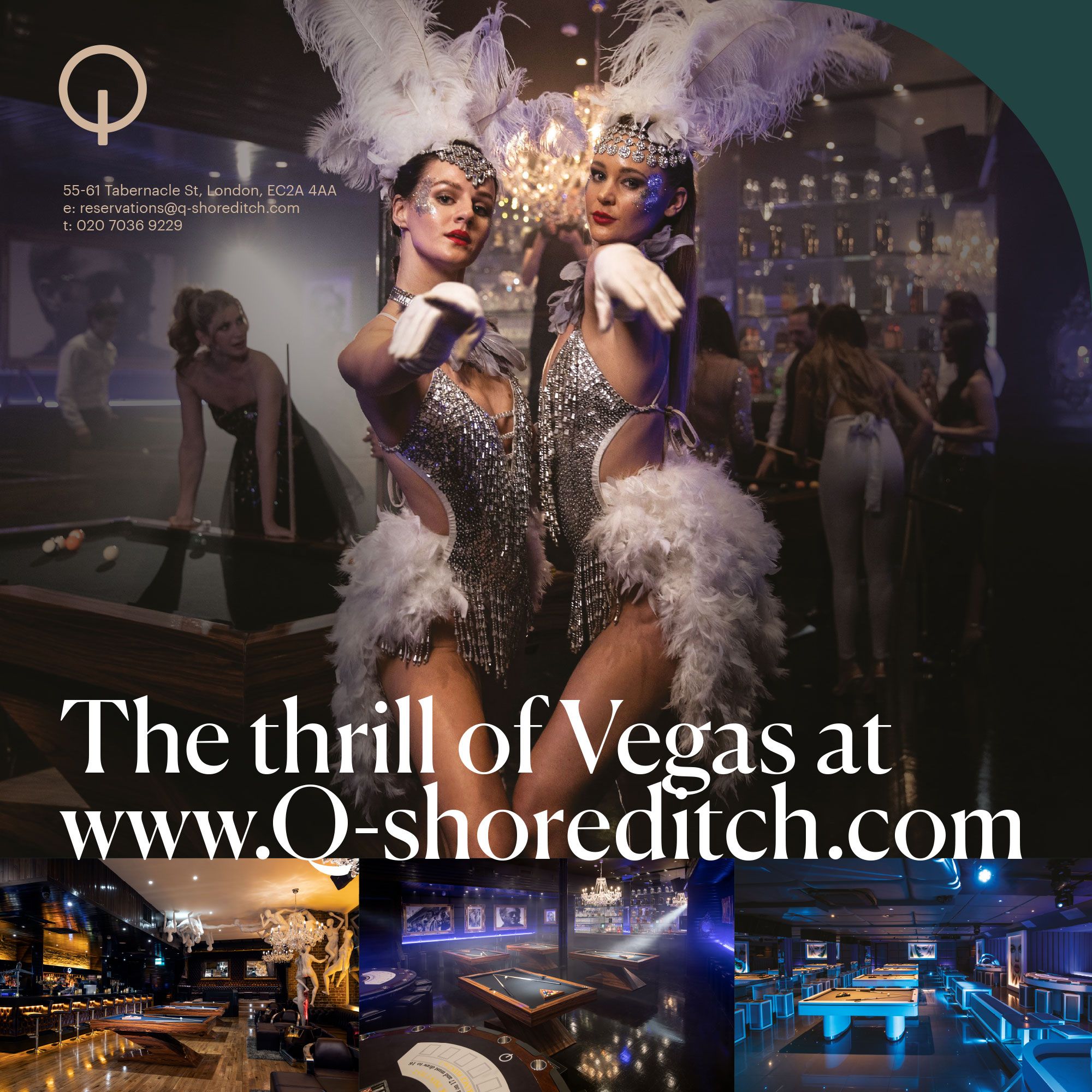 Q-Shoreditch is London's latest luxury venue offering the thrill of Vegas in the heart of Shoreditch.  
Set over two floors, Q offers three distinct and immersive spaces, each with their own private cloakroom and entrance, from the elegant Q Lounge (220 capacity), to the intimate Q VIP Room (60 capacity), and the futuristic Q Club (240 capacity). Q offers an all-inclusive, sophisticated experience with luxury pool tables and thrilling games (Blackjack, Roulette, Poker), top-end cocktails and world-class entertainment.
With our trio of immersive, luxury spaces and a fully operational professional kitchen, we're a flexible venue that suits all occasions. Our dedicated in-house team has a wealth of experience in the production and co-ordination of corporate and private events such as business seminars, clients' entertainment, team building and as such we have welcomed ICAP, KPMG, Deutsche Bank, Natwest, Apple & Google to name a few.
The Q-Shoreditch team are looking forward to meeting you on 1st & 2nd September and to celebrate our first year at the PA Show we cordially invite you to join us at our stands C22P & C23P to indulge in a glass of prosecco and a game of pool on one of our luxury tables as well as enjoy a Blackjack or Poker lesson from one of our professional croupiers. See you there!