Exhibitor Spotlight - Montezuma's Chocolate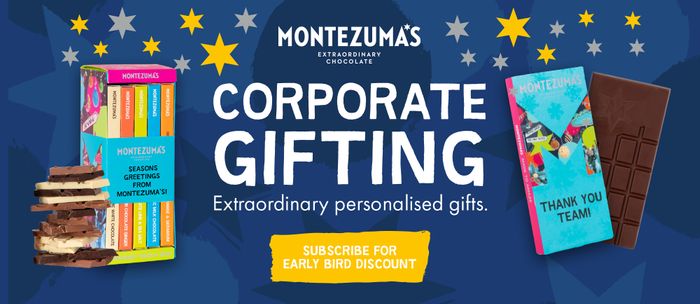 Show how much you appreciate your staff and clients this year with our beautiful, chocolate gift boxes, brim-full of our delicious truffles, bars, buttons and bites.
Choose from our existing range or create a bespoke, personalised gift just for your staff, or clients. With our huge statement hampers to our individual, hand-finished truffle cartons, and everything in between, we've got you covered for all occasions, from Christmas gifts to return to work treats!
Sign up to our newsletter
for 15% off all orders over £300 before 30th Sept 2021