13 Sep 2023
An Exciting New Partnership With Chilston Park Hotel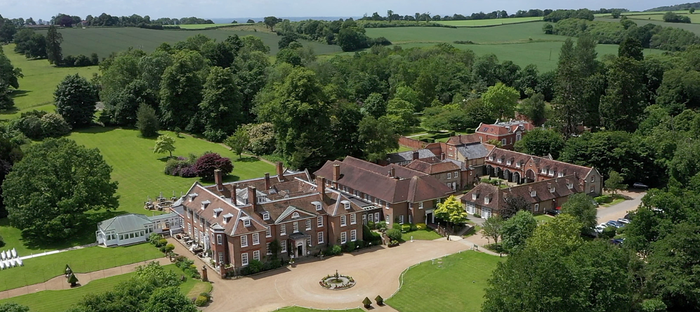 Introducing an exciting new partnership between Opulence and Chilston Park Hotel, part of the Hand Picked Hotels group - offering unique corporate retreats in the heart of the beautiful Kent countryside and award-winning vineyards.
Nestled in the serene landscape, Chilston Park stands as an iconic British country house hotel, which boasts an abundance of style and charm. Set against the backdrop of tree-lined lanes within a sprawling 77-acre expanse of Kentish parkland, its classic allure is truly a sight to behold. As a Grade I listed luxury sanctuary, Chilston Park Hotel presents 53 distinct fea Linkture bedrooms, ranging from the enchanting Mews Classic double rooms to the regal Manor House Master Suites. Its renowned two AA Rosette restaurant is a testament to excellence, solidifying Chilston Park Hotel's reputation as an ideal haven for magnificent private dining experiences.
Combining the stunning hotel with the luxury bespoke wine experiences from Opulence allows for a new and exciting offering for corporate clients, as well as continuing to showcase Kent as an ideal destination for corporate retreats.
Commenting on the partnership, Chilston Park Hotel said; 'We are delighted to be in partnership with Opulence. Together we will work hand-in-hand to enhance our guests' experience with bespoke wine tasting in award-winning vineyards in the Garden of England.'
Emma Broom, Owner of Opulence said; 'I'm thrilled about the partnership with Chilston Park Hotel and am very much looking forward to working closely with them to offer our corporate clients a unique, luxury English wine retreat'.
For more information, visit their website here.