19 Jul 2023
Eat Your Logo with Mademoiselle Macaron's Corporate Gifting and Event Options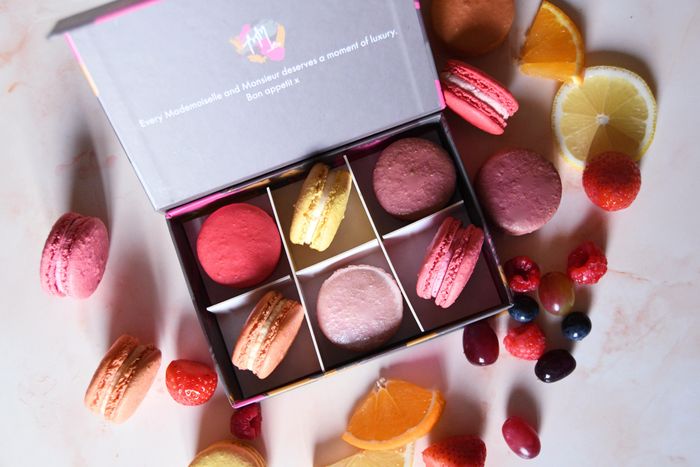 Sometimes it helps to see your brand and logo in a different way, but we're not talking about doing workshops with the design department.
Instead, why not eat your logo with Mademoiselle Macaron's corporate gifting and event options.
EDIBLE BRANDING
We know what it's like, sometimes you go to trade shows and events and see so many other companies with branded tote bags and water bottles. Your name can get lost in amongst this. But offering clients and guests something sweet and delicious whilst sticking to company brand guidelines, well, that's certainly a way to stand out from the crowd.
Mademoiselle Macaron makes award winning French macarons that can be made in company colours and with logos or messages printed on the macarons. They can stand tall as macaron towers for guests to help themselves, in gift boxes for client gifting, or in small favour boxes for PR drops and product launches.
IF THEY'RE GOOD ENOUGH FOR BARBIE…
We have been fortunate to work with many high end clients from Chanel to BNY Mellon, beauty brands to accountancy and legal firms, all providing glowing reviews. But the pièce de résistance in our client list is Barbie, or more specifically, Warner Brothers.
Our pink macarons have graced the set of the highly popular film and have appeared on the big screen.
For more info on corporate gifting and branded macarons, visit: https://mademoisellemacaron.co.uk/pages/corporate-enquiries