16 Aug 2023
The Cumberland Hotel Has Rebranded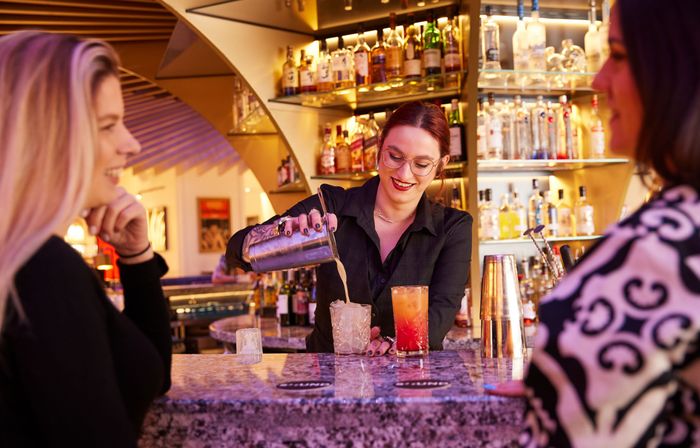 The Cumberland Hotel draws inspiration from the capital's love for music, offering a perfect blend of comfort and service. Situated in a prime location just off Oxford Street, and only yards away from Hyde Park, it serves as the perfect base for your stay in London.
We offer an array of luxurious accommodations accompanied by unparalleled and tailored service. With new rooms added to the pipeline, bringing the total to 1019 rooms. Our standard rooms include all essential amenities such as air conditioning and complimentary unlimited internet access.
"SOMETHING OLD, SOMETHING NEW, SOMETHING RED WHITE & BLUE"
On Wednesday 17th May 2023, we rebranded as The Cumberland. Our musical connection pays homage to our historically significant building, once the residence of the legendary Jimi Hendrix. The new brand celebrates and embodies the spirit of music.
The hotel's energy and vibe remain unchanged, with live music every night at SOUND Cafe, which is our food and entertainment hub offering something special daily for your team. This month we welcome the newest addition to our live music repertoire, the Motown Memoirs, featured every Sunday at SOUND Cafe.
For exclusive gatherings, choose one of our 18 private spaces. The Cumberland is well-suited for small board meetings or larger events and conferences, with the newly refurbished Green Room and Remix added to the mix.
Our dedicated crew is on hand to provide a detailed and bespoke plan for any occasion.
Groups Reservations: events.thecumberland@guoman.co.uk
Sales: sales.thecumberland@guoman.co.uk
Marketing: marketing@sound.london
Address: The Cumberland Hotel, Great Cumberland Place, London, W1H 7DL
Phone: +44 207 523 5053
Website: Hotel Rooms and Suites Near Hyde Park London | The Cumberland (guoman.com)