Christmas is approaching and naturally the need to source gifts for the festive season is upon us.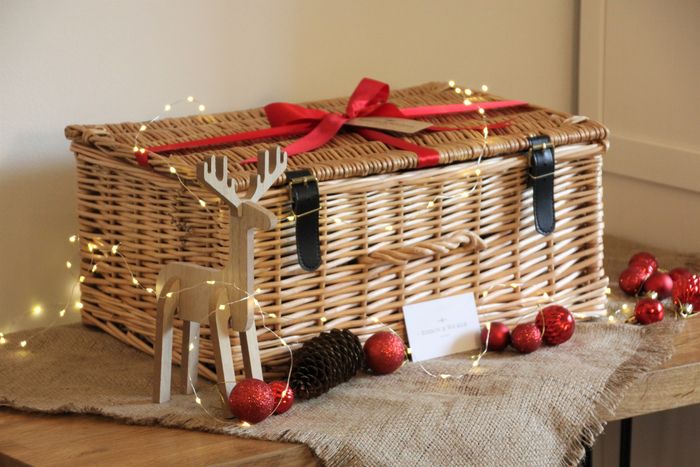 Here at Ribbon & Wicker, we understand the challenges gifting brings, no wonder it's called the "art of gifting"! Hitting the sweet spot with a present that is perfect for the recipient, whilst staying in budget and showing that you care can be a minefield.
Whether you are looking to reward staff or thank clients or suppliers, Ribbon & Wicker will do all the hard work for you, offering unique, luxury, artisanal, responsible, and fully customisable gifts.
We pride ourselves in finding some of the best artisanal produce available on the market. We choose items that are made in small batches and that utilise the best natural ingredients. This guarantees exceptional quality and incredible attention to detail which is reflected in each one of our handmade gifts, making each hamper a special experience for all.
So we are pleased to announce our brand new 2022 Corporate Christmas Catalogue is now available online: https://www.ribbonandwicker.co.uk/corporate-bespoke-hampers
Contact us to discuss your enquiry: hello@ribbonandwicker.co.uk.
Place your pre-orders now to avoid disappointment.