Business travel that works for the whole business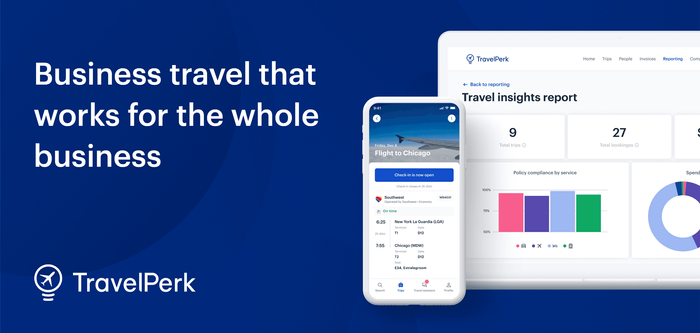 TravelPerk's latest round of funding unlocked unicorn status to lead the future of work, building on our determination to make business travel work better for everyone.
We've got big plans for the future at TravelPerk, and we'll be using this funding to further boost sustainable travel and expand our product offering to meet the new needs of SMBs in an increasingly hybrid and remote world. Here's a quick peek at what we've got in the works:

Doubling down on greentech.
Sustainable travel and green travel tech are going to be a major focus for us going forward, helping to empower companies to do right by the planet and help them offset their carbon footprint.

Growing our open marketplace.
We are now the leading SMB platform for all things travel and expenses! Our open marketplace grew 5x in 2021, and we entered into partnerships with some amazing companies like WebExpenses, Emburse, and Rydoo. And we don't plan on stopping there!

Bringing remote and distributed teams together.
We're empowering remote and distributed teams to run crucial in-real-life meetings, kickoffs, and offsites. Our first product, TravelPerk Events, is now live and has already been used to create over 250 events to bring together 1200 people in real life since its launch in November. The future is face to face—and while many companies are building technologies focused on personal interactions, we prefer to focus on using technology to help us get together in real life.

Dominate human connections for SMBs globally.
We will keep investing in facilitating human connections for SMBs worldwide. We're going to keep growing in the UK, US and mainland Europe so we can continue reinventing the way that SMBs manage travel to come together in an enjoyable and sustainable way.