BUILDING CONFIDENCE AND WELLBEING IN YOUR BUSINESS Masterclass led by Mira Parmar and Kay Lundy Career, Confidence and Wellness Coaches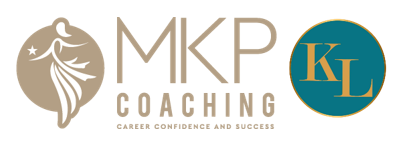 ­­­­­­­­­­­­­­­­Together, Mira and Kay are pleased to be able to present this new and exciting business and professional developmental masterclass training session to enable you to add value to your own personal and/or business offering.
THURSDAY 22nd SEPTEMBER 2022
18:30hrs to 20:30hrs
Pre-registration and via ZOOM
This focussed 2 hour training course in Building Confidence and Wellbeing in your Business will teach you how to gain the important and necessary means to reach guaranteed business and personal success.
As experienced Career and Confidence Coaches, we aim to:
empower women to achieve their individual vision of success
make career breakthroughs with better confidence
help you to achieve more income, and
enjoy a better quality of life
As well as improving your:
individual self-esteem
work life balances, and
personal wellbeing
So that you can feel:
good about yourself and your business
healthy
confident
balanced, and
in control of your own destiny
What you will gain from this tailored coaching partnership training:
Evidence of increased confidence within your business and personal wellbeing
Added value and a USP for your in-house or external training delivery
A better understanding of how to achieve a good quality of life
Less overall stress and anxiety, whilst also giving you the essential tools to use time and time again to alleviate any future concerns
Who is this training for?
Women in the Workplace
Women career changers
Aspiring small business owners
Established small business owners
Training companies/training agencies
Duration:
2 ½ hours in total with time for Q&A, including a 6 minute Relaxation Ritual at the end of your Wellbeing session, plus a take-away 12 minute Relaxation Ritual which you can use time and time again to help you relax and unwind.
How to register:
Register at kay@expertadmincoach.co with your full name, business name if applicable, email address and mobile.
Training Cost: GBP50 per delegate
A complimentary Wellness Pack containing 4 samples of the award winning TempleSpa relaxation aromatherapy products will also be individually gifted to you on registration confirmation to enhance your overall wellbeing experience during Part 2 of the Masterclass session, and which you can continue to sample at your leisure.
You can order your individual Wellness Pack when you register at kay@expertadmincoach.co
Please provide your full name and postal address, no later than Monday 12th September 2022. Only registered attendees of this training are eligible to receive this gift.
---------------------------------------------------------------------------------------------------------------------------------------------------------------------------------------
MIRA PARMER BIO
Career Confidence Coach and Mindset Mentor
Women hire me because they need help building the crucial soft skills they lack to move forward with their life. Skills such as confidence, self-esteem, communication and networking. I help them to overcome their barriers to success and achieve massive shifts and transformation.
On my journey to starting my own business, I've had to pivot and re-invent myself several times, from returning to work after children, to having to re-skill to figuring out what to do when being made redundant. Redundant, not once, not twice, but 3 times and the one of those after over 13 years of service! Being made redundant had a massive impact on my self-esteem and completely knocked my confidence. But I knew that I couldn't just sit back and be beaten which made me even more driven and determined to create my coaching business. My journey is serving as an inspiration for so many women to also break free, take charge of their life and get back in control.
I've seen and experienced first-hand the extra barriers and obstacles which women have to overcome to be able to prove themselves against their male counterparts and this has become a major driver for my current coaching work.
My mission in life is to help women to be more successful and happier, using the quickest, most efficient path possible. My clients experience amazing improvements in their confidence, productivity, motivation, leadership skills, goal attainment, stress reduction, and work/life balance.
I no longer wanted see women holding themselves back from the success that they were capable of and, more importantly, so deserved, and so, MKP Coaching was created.
Website and Contact Information
W: mkpcoaching.com
T: +44 7532 189447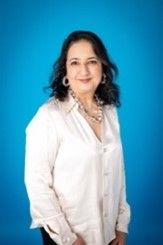 K.S. Career Progression and Development Sector
"I came to Mira for coaching because I'd hit a wall with my career. I lacked confidence, drive and had very low self-esteem which was stopping me from applying for promotions and worse still making me feel invisible in the workplace. I was always worrying about how others perceived me and felt embarrassed and ashamed of my job.
I wanted to have confidence in my capabilities, be free from self-doubt and the need to seek validation from others.
Mira coached me to overcome my limiting beliefs and the negative perception I held of myself. Her coaching techniques moved me to a better perspective which enabled me to move forward. With coaching, I regained pride and dignity and felt confident and empowered to re-enter the job market. I took ownership of my career progression, crafted impressive CVs and secured a promotion. I'm now performing better than ever and have gained momentum in moving forward in my career".
KAY LUNDY BIO
Career & Wellness Coach
I will guide you to improve your self-esteem, work life balance & wellbeing.
The importance of feeling good, healthy, confident, balanced, in control of your own destiny, able to inspire and make others feel good too is to have great personal wellbeing.
Harnessing more than 35 years of Business Assistant expertise and change across many industries and sectors, both in the UK & abroad, plus 16 years Coaching experience, I have successfully worked with many clients to achieve their own new mapped out and successful personal areas which has meant happier and more fulfilled lives. I champion Wellness in the Workplace and look forward to working with you to gain your own wellbeing success.
Kay Lundy
M: 07598 753 326
E: kay@expertadmincoach.co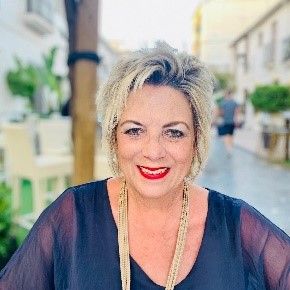 Jeanette Morgan – VA Business Owner
"Kay's offer of a 30 minute coaching session was invaluable to me. Having set-up my business I was feeling overwhelmed and struggling to stay focused but, after talking to Kay, she gave me the confidence that I had done, and was still doing, lots of good things, and she gave me some great tips as to how and where I should focus my marketing to attract my ideal clients. If you are struggling to stay focused and need that extra push, I would highly recommend you contact Kay."
Mhari Oakes – Director of Business Development Tocara Jewellery UK
"Kay brings wisdom, professionalism, and emotional intelligence to her work. She makes valuable contributions and leads presentations with her innovative ideas."