BBO PA Network Awards | Do you know a brilliant Executive Assistant, Personal Assistant, Assistant Of The Future, Office Manager or Virtual Assistant?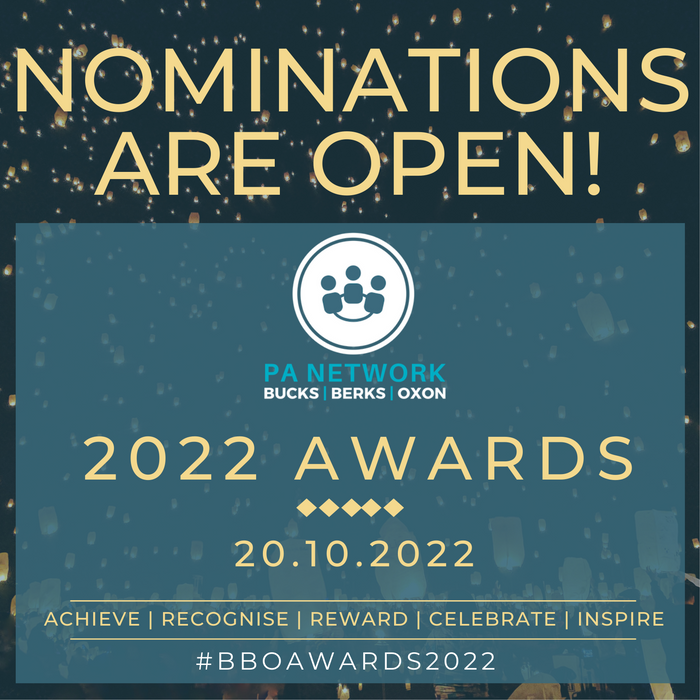 "We are delighted to bring together the 2022 Autumn awards to enable us to recognise and reward the Assistant community. After 7 successful years of running BBO PA Network, it is an exciting time to bring our community together, for the second year running, to celebrate their hard work, achievements and highlight their passion for the profession. Those who work with an exceptional Assistant understands what an integral, dynamic role it is within an organisation. Assistants are often in the background making things happen; they are the influencers, decision makers, culture creators, problem solvers, project managers and are often at the heart of an organisation. To elevate and promote the profession, as well as spotlight the finest Assistants it will be an incredible event for local business communities." Sarah Howson, Network Founder and Former Executive Assistant.
The Award Ceremony, taking place in October 2022 at The Castle Hotel in Windsor, will be a must attend celebration for all Assistants and Business Support staff in the Bucks, Berks and Oxon region and beyond! The awards will be judged by a panel of industry leaders who will decide the winner of each category. Taking time to publicly recognise the achievements of passionate, hardworking, professional Assistants is important. Sarah and Marianne would love for you to share with your network or make a nomination! Nominations close on 31 Aug 2022 – the link to nominate is https://www.bbopanetwork.co.uk/awards/.