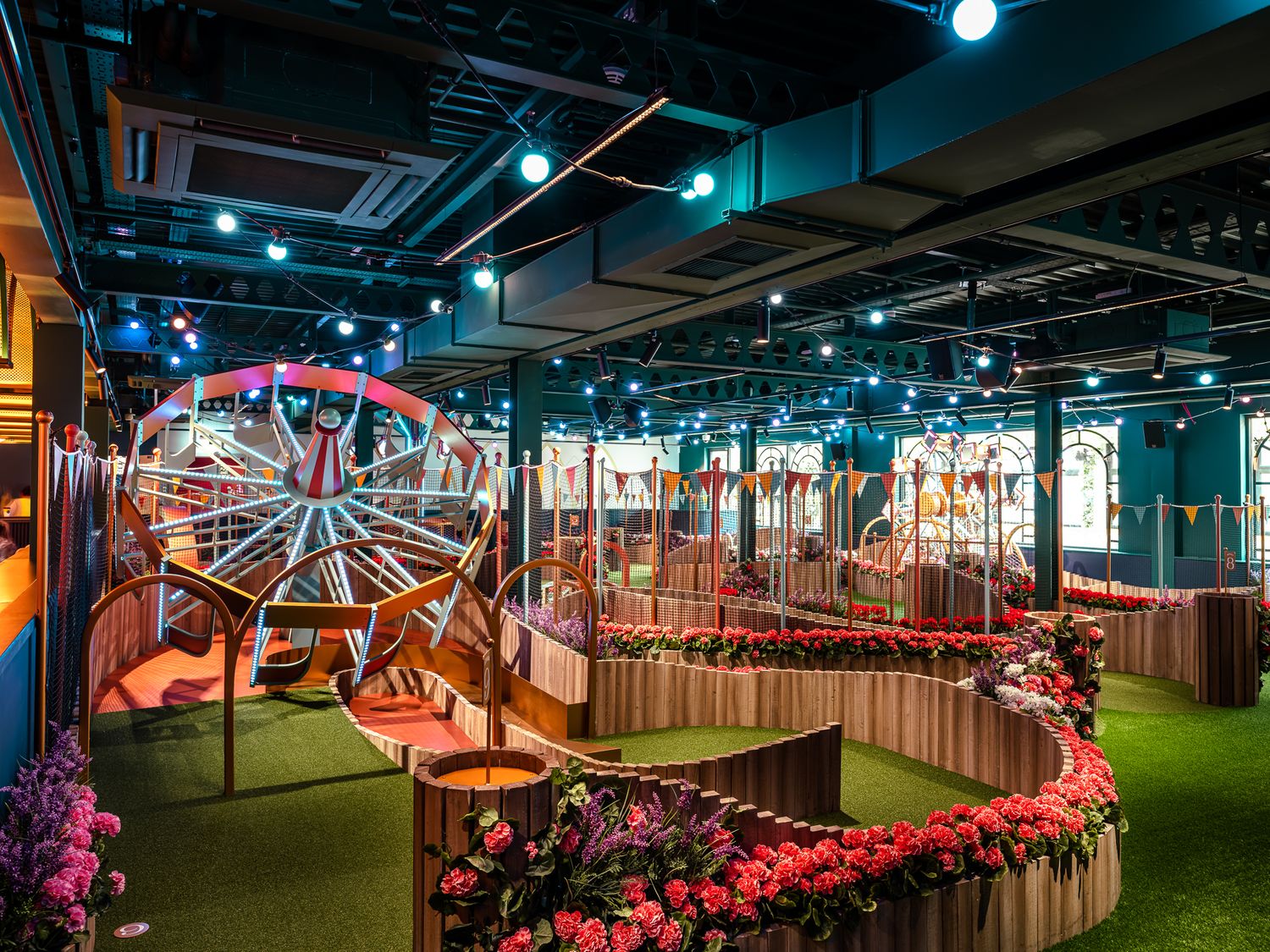 "The idea behind Swingers was to create the most ridiculously fun venue possible. That's why we teamed crazy golf with delicious street food, sensational cocktails and top-notch service in a totally unique, theatrical space. We think it's the perfect place to lose a few hours – come and try it for yourself!" Matt Grech-Smith, CEO.
Swingers started life in 2014 as а five-month pop-up in a leaky warehouse in London's Shoreditch, when founders Matt Grech-Smith and Jeremy Simmonds wanted to test out whether a venue that combined crazy golf with cocktails and street food could be a success. News of the pop-up went viral and the tickets sold out instantly, convincing Matt and Jeremy that Swingers needed to find a permanent home!

The first permanent Swingers location opened in the City of London in May 2016 and was a hit from the start. British GQ called it "London's new Friday night" and "One of the 60 best things in the world", as well as nominating it for "Best Experience" at the GQ Food & Drink Awards.
Swingers West End, their second London venue followed in 2018, in the former BHS flagship store at Oxford Circus, London.
Swingers opened their first US site in Washington DC in June 2021 and their next site, in Manhattan, New York City, opened in June 2022. The third US venue, Swingers Navy Yard, opened in March 2023 and there are a number of additional US openings slated for 23 and 24 - to be announced soon.
Address
Swingers West End
15 John Prince's St
London
W1G 0AB
United Kingdom