Spicers of Hythe
Stand: 31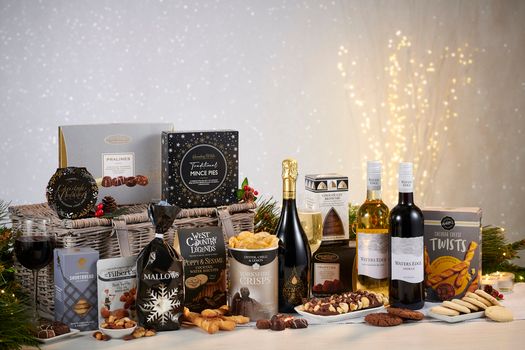 It was in 1926 that Great Grandfather Percy Spicer opened the doors of Spicers first grocery store in Hythe, Kent and on that first day recorded takings of £1.14.0d – that's £98.26 in today's money! The grocery business went from strength to strength and Percy began supplying Christmas Hampers that he packed in the cellars of his shop. He wanted his customers to have the very best and believed in giving them exceptional quality and value as well as a superb choice of products which he purchased from far and wide.
It wasn't long before his son Robert joined the business and they opened a second shop but even that wasn't large enough to let the business grow to its' full potential so new premises were sought and that's how Spicers Hampers of Distinction came to move to the larger facilities we call home today.

Many things have changed since 1926 but Great Grandfather Percy's legacy of quality and value still remains today. Spicers of Hythe is not just a name above a shop, it is a family legacy; aiming for honest, wholesome, and above all, quality hampers. Since 1926 Spicers of Hythe has been synonymous with luxury hampers and undeniably good quality products. This reputation along with Great Grandfather Percy's vision and spirit has allowed the quaint grocery store of No.27 Stade Street, Hythe to evolve into a 100,000 square foot modern purpose built warehouse and office complex - an established business which is, today, one of the leading UK premium hamper suppliers.
Address
Spicers of Hythe
Nest Road
Felling
Gateshead
Tyne & Wear
NE6 5RJ
United Kingdom