The National Conference Centre
Stand: 79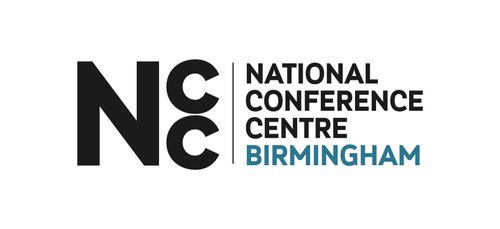 The National Conference Centre features over 250,000 square feet of conference, meeting and outdoor space including an events field onsite. The venue has plenty of free car parking, charging points for electric cars and space for coaches to park. Whilst located at The National Motorcycle Museum, the National Conference Centre is a separate and dedicated events venue, however guests will have access to the museum exhibits which host 1000 British-made bikes.
Upon entering the venue, you'll be greeted by a stunning marble lobby with a manned reception desk. There's a beautiful central courtyard is a perfect space for barbeques and outdoor reception area and works great for team photos in front of our gorgeous ornamental fountain.
Our venue perfectly caters to any sized event you are looking to host. Our larger spaces can host up to 1400 individuals in a theatre setup, and are ideal for large conferences, banquets, award dinners and exhibitions. Many of our larger suites feature high ceilings which can take shell schemes, as well as adjoining suites that are ideal for breakout, catering or registration space.
In addition to our lovely outdoor spaces, our Balcony Suite has its own private balcony that overlooks the grounds and is ideal for outdoor coffee breaks and lunch.
We also cater for smaller boardroom meetings, training sessions and interviews with our smaller suites.
The National Conference Centre offers complimentary WIFI throughout, great access for vehicle load in and load out as well as service lifts. For those travelling a distance, we have two beautiful hotels, The Manor Hotel in Meriden and the Windmill Village Hotel, Golf Club & Spa. Both hotels are located within a few miles of the conference centre and our dedicated team can help you get preferential rates at either hotel.
Whether you're looking to host a conference, exhibition or team-building event, we have a dedicated and passionate team of professionals who know what it takes to run a smooth and successful event!
Address
Coventry Road
Bickenhill
Solihull
West Midlands
Bickenhill,
United Kingdom