Joe and Seph's
Stand: E52P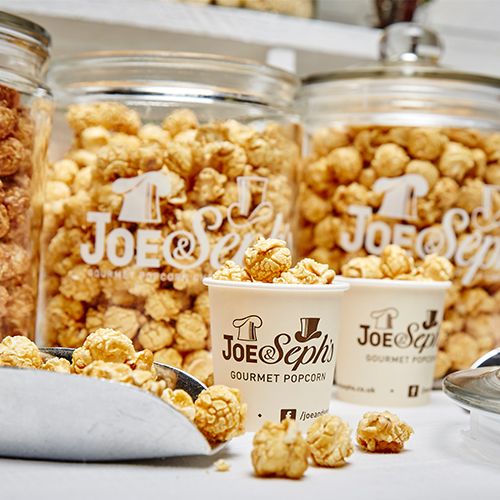 Joe & Seph's is an award-winning, family business that has revolutionised the popcorn market with its handmade, gourmet, air-popped popcorn in exciting and innovative flavours, providing a totally unique taste experience. With a mission to produce the best tasting popcorn in the world their range of over 50 flavours of gourmet popcorn have now won an over 80 Great Taste Awards!
What makes Joe & Seph's special?
Handmade by a small team of pastry chefs in London.
We only use the finest 100% natural ingredients
We're proud to say we've won over 80 Great Taste Awards for our gourmet collection!
Address
Joe's Gourmet Foods Ltd
3 Willen Field Rd
London
NW10 7BQ
United Kingdom