Why work with us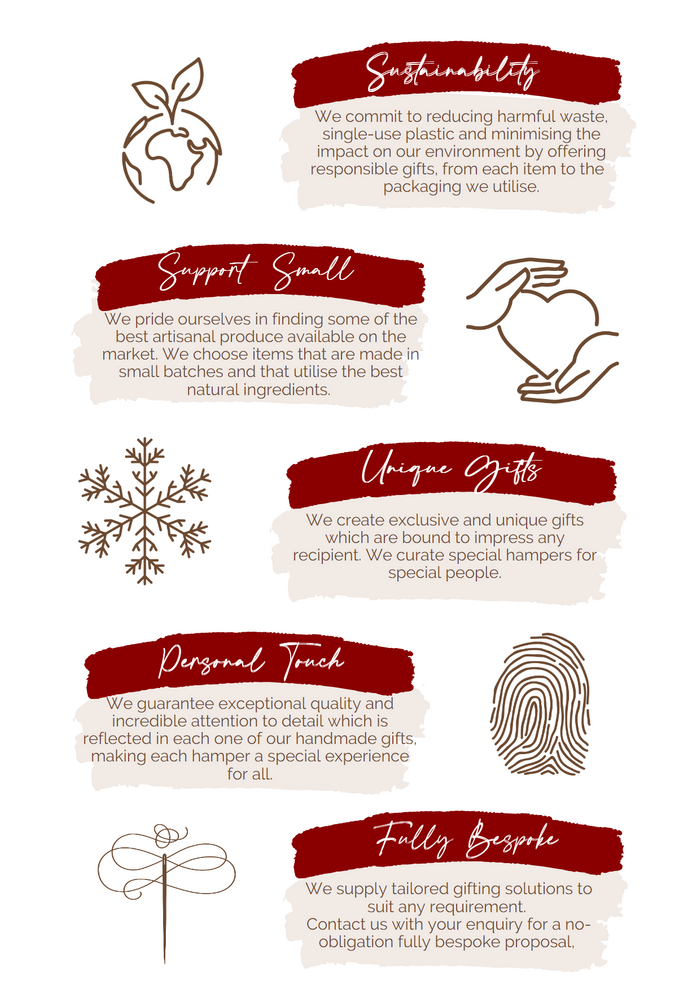 Our vision is to be the leading provider of purposeful and responsible hampers and gifts, recognised for our commitment to empowering small businesses, artisans and preserving the environment. We will inspire others to join us in creating a better future through conscious consumerism and promoting a culture of giving that makes a difference.
We take extra care in sourcing unique, quality products from suppliers who meet our criteria and share our ethos, which is to:
Support artisans and independent businesses;
Offer great quality products and customer care;
Strive for sustainable development within their business.
These objectives shape what we do every day.
We reject throwaway culture, and seek to promote Sustainability by assisting customers in finding ways of continuing to utilise the contents of our products long after the initial use.