VA Membership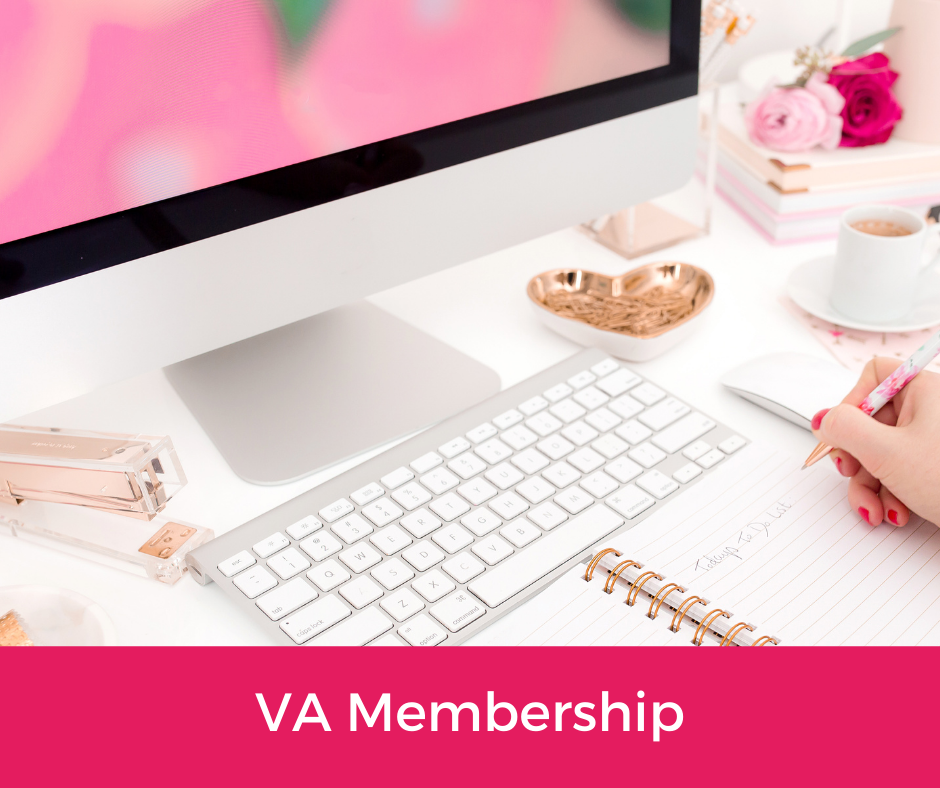 The VA Membership is the leading training community for Virtual Assistants, packed with in-depth, practical training courses, webinars, resources and swipe copy on all aspects of building and growing a Virtual Assistant business. I've used both my business experience and merged it with the best elements of my courses, programs and membership to give you a one stop supportive community. Currently we have members who are literally just launching their business through to those who have been going 20+ years.
The VA Membership covers everything from business strategy, tools and technology, through to client management, marketing, social media, financial planning, building and growing, working with associates and the list goes on.
The VA Membership is a monthly membership site and group coaching program, that offers a sense of community that's not found when it's just you and a Mentor working one on one. An affordable way of working with me on a regular basis.
Want to see the full package of what you will get when you buy this: https://www.vact.co.uk/va-membership/ but in summary:
Weekly accountability, a Monthly Training Webinar and Monthly Live Q&A.
VA Training Academy resources, including over 100 hours of webinars, 4 mini courses
A large selection of worksheets, workbooks, reading materials, swipe copy, social media prompts and sample documents. In addition access to Executive Support Magazine.
Access to a private Support Group with other like-minded Virtual Assistants (along with me kicking your butt!)
Access to a coach, that has a no-nonsense, bull-shit free approach to coaching, training and mentoring? Someone who will be incredibly supportive but at the same time isn't scared to tell you to "Dry Your Eyes Princess!"
Over 100 hours of training waiting for you, the Membership is broken down into 4 key areas:

All about you, your goals, your mindset and mental health and wellbeing.
Business Basics including finance, legal, pricing, managing clients
Building and Growing your VA Business
Marketing, Social Media, Websites and SEO