Essential Office for The Savvy Assistant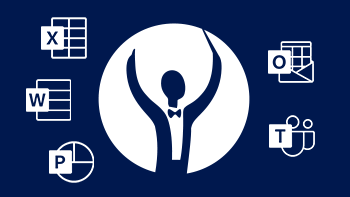 Here's what you'll get when you sign up...
Courses teaching you about the latest Microsoft features. Learn all about the features of Word, Excel, PowerPoint, Outlook, and Microsoft Teams.

All recorded on the latest version of Microsoft Office and in the Windows 11 environment. The individual lessons are usually under 10 minutes in length, but in total you'll be getting over 12 days of up to the minute training.

Either complete the courses in less than 20 minutes a day or problem solve as and when you need to. It's up to you! You'll have immediate access to all of the materials.
UP-TO-DATE KNOWLEDGE AT YOUR FINGERTIPS
The Essential Office for The Savvy Assistant materials are available when and where you need them. Use them whenever you need to solve a problem quickly. No more checking notes you made 6 months ago, or whole days spent off-site at training courses, while back at the office work keeps on piling up (and you're getting urgent calls while you're trying to learn).