Confidential Secure Shredding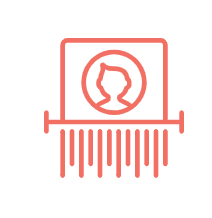 We provide our clients with Confidential Secure Shredding Services to allow them to have confidence that their documents containing data are being disposed of correctly and securely.
Our Confidential Secure Shredding Services are tailor designed for any organisation that needs to confidently destroy sensitive data held on documents. Our solution includes surveying your premises, agreeing a visit schedule that suits you and shredding the sensitive documents on site using our mobile shredder. The service operators that perform the shredding are BS7858 vetted and wear ID, giving you the confidence that your documents are safe. Through using our Secure Shredding you can be confident that you are in line with UK compliance requirements.
Our Confidential Secure Shedding Services are perfect for any organisation looking to safely and securely destroy documents that possess sensitive information. We can help any sized business across the UK. Our services include:
Surveying your premise
Arranging a collection schedule that suits you
Collecting the material to be shredded
Performing the shredding on-site using a mobile shredder
Issuing you a certificate of destruction and a waste transfer note
Recycling all paper that has been shredded