01 Mar 2022
Global PA Business Diploma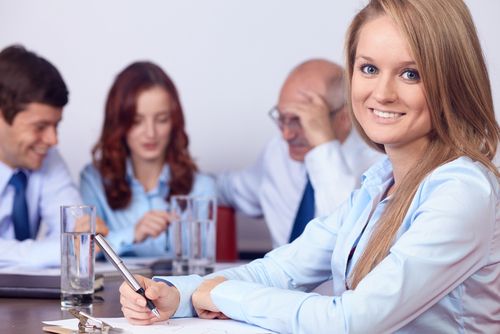 Announcing the launch of the Global PA Business Diploma
The aim of this International Business Diploma is to fill the gap for an advanced business course for Executive Assistants. In the last 10 years the responsibilities of Executive Assistants & Personal Assistants in the workplace have increased significantly, aided by technological advances. This programme will give EAs & PAs enhanced business knowledge and enable increased support of their Executive, Directors and the Senior Management Team. The Global PA Business Diploma advances EAs & PAs commercial and business knowledge and offers a wider perspective on how organisations operate. Designed and delivered by a qualified CIPD L&D Trainer who has worked at the highest level of organisations as a Chairman's EA.
The Diploma brings together all the relevant topics, skills and knowledge for a fast moving business world. The programme will ensure that EAs & PAs are up to date and working at peak performance within their roles. The Diploma programme guarantees that those who attend are set up for career advancement opportunities. The programme is available online or classroom.
The 8 Modules are:
EA Leadership & Business Management
Understanding HR
Marketing & Sales Fundamentals
Management Skills & Crisis Management
Wellbeing & Mental Health at Work
Communication in a Diverse World
Presentation Skills & Customer Service Training
Future of Work – Tech & Digital Skills
Accreditation: ILM R Digital Credentials
Digital credentials are data-rich representations of knowledge, skills, or behaviours developed through the learning programme - fully verified by ILM. They provide portable and verifiable information about the skills and achievements at the click of a button.Unlock opportunities and it will enable you as a learner to share your credentials and highlight the skills and qualifications you have achieved.
How do Digital Credentials work? The Digital Credential includes:
Details about the organisation issuing the credential
The qualification or programme achieved to earn the credential
The criteria that the credential has been assessed against
When the credential was issued and expiry date if applicable
Your Digital Credential can be displayed on your Linked In profile and email signature
Contact us: For further information about the Diploma, email us at enquiries@globalpa-association.com or call our office on 0800 043 0258. www.globalpa-association.com